Success Story
Rideshare company Gett uses bots to answer 50% of customer questions, achieving 90% CSAT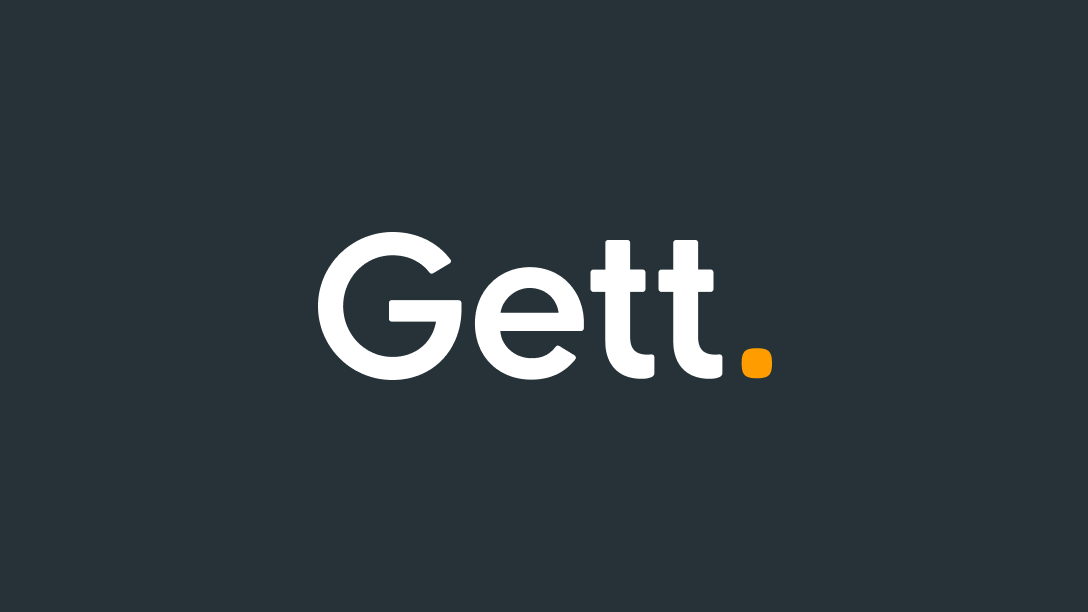 ---
The UK's leading rideshare app uses messaging and automation to resolve nearly 100,000 interactions per week
Gett, the Israeli-based, on-demand rideshare company, provides a range of services — from basic ride-hailing to luxe chauffeur services for corporate clients. With sizable operations in the United Kingdom, Israel, and Russia, Gett receives a massive volume of customer care and driver support requests for cases like incorrect fares, lost items, and app troubleshooting.
Three years ago Gett's business scaled so quickly that the volume of rider and driver support tickets could no longer be handled by manual responses from agents. "We know how important communication is, but we were getting almost 100,000 interactions a week and having difficulty delivering the best service," explains Yonina Ben Shimon, global head of customer experience. "The only way to scale was to get away from manual ticketing and invest in messaging and automation." Without any automation or an army of agents to handle the volume, responses to resolve rider and driver inquiries were slow. As a result, Gett's customer satisfaction scores suffered, fluctuating around 60% for customers and 70% for drivers.
"The only way to scale was to get away from manual ticketing and invest in messaging and automation."

~ Yonina Ben Shimon, Global Head of Customer Experience
---
Bots handle over 50% of all interactions
Yonina and her team began to investigate what the most common inquiries were, why responses were so manual, and how to reduce the number of interactions per case and per ride. They partnered with LivePerson to offer messaging functionality as an alternative to support tickets, and AI-powered chatbots to resolve the most common rider and driver inquiries.
The impact was a dramatic decrease in operational costs. Chatbots work around the clock and manage over 50% of all interactions. It's a process that started with building general FAQ bots to offer basic troubleshooting and policy information, then continued with optimizing bots to solve more specific and difficult cases. Gett's "lost and found" bot, for example, is able to immediately resolve 90% of missing item cases by giving riders their last driver's phone number.
---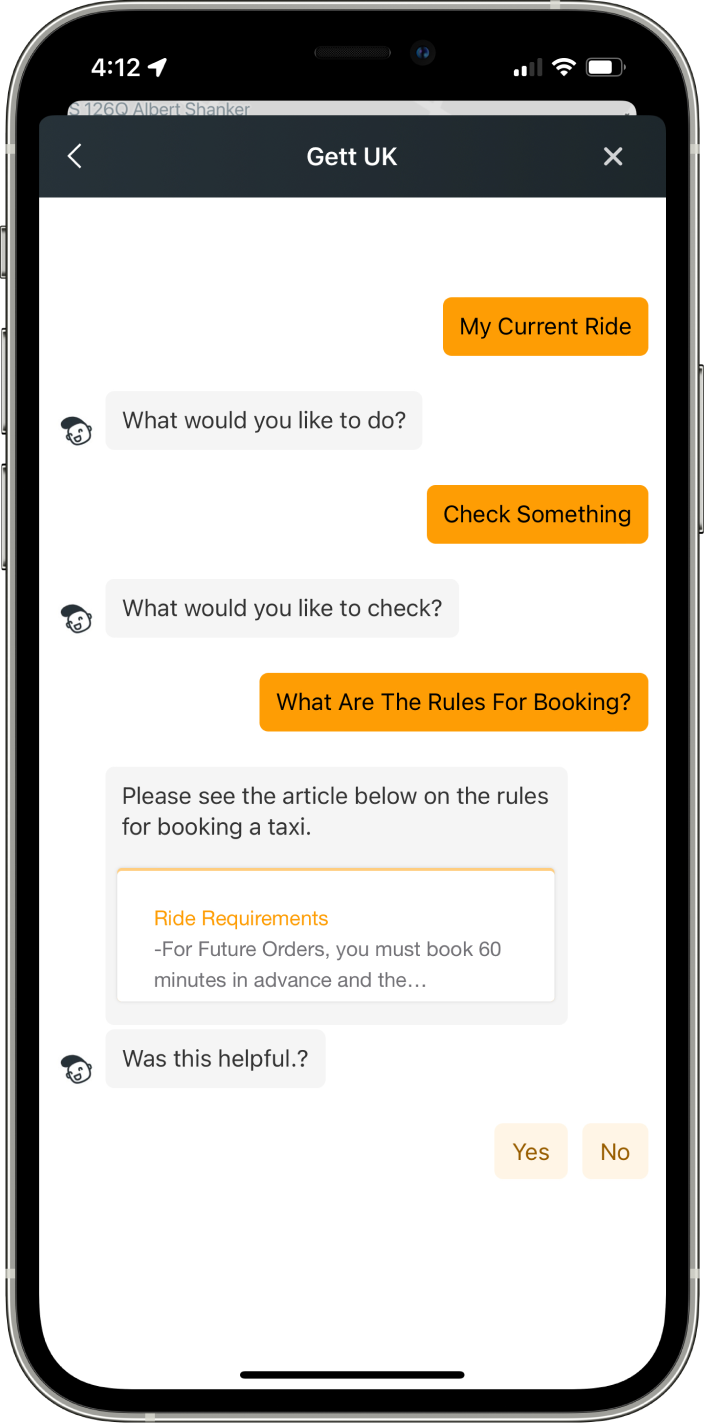 Greater efficiency leads to great experiences
With bots in place delivering fast, accurate service — Gett's agents were able to spend more time on complex, higher value cases. This improvement to caseload management increased Gett's baseline CSAT from 60-70% to 90% for both customers and drivers, the highest for any rideshare company in Europe.
After seeing early success with AI and automation resolving inquiries, Gett is kicking off a project to analyze every customer inquiry and map it to a specific, addressable intent. "We're researchers at heart, and LivePerson's tools helped us learn and automate more than we thought was possible," Gett's head of CX continues. "With bots and intent analytics, we plan to continuously innovate and optimize — to stay the highest rated in the industry."
Yonina's first experiment using LivePerson's intent tracking platform, Intent Manager, was able to identify the high number of requests to book rides in advance by tracking keywords and phrases, which informed the team in designing their conversation flows. This increased customer satisfaction for those specific inquiries by almost 10%. Combined with LivePerson's easy-to-use chatbot builder, Conversation Builder, Yonina and the product team are able to make real-time optimizations that have an immediate impact on their customer conversations.
"We're researchers at heart, and LivePerson's tools helped us learn and automate more than we thought was possible."

~ Yonina Ben Shimon, Global Head of Customer Experience
---