Success Story
How Open Universities Australia pioneered lead generation using conversational messaging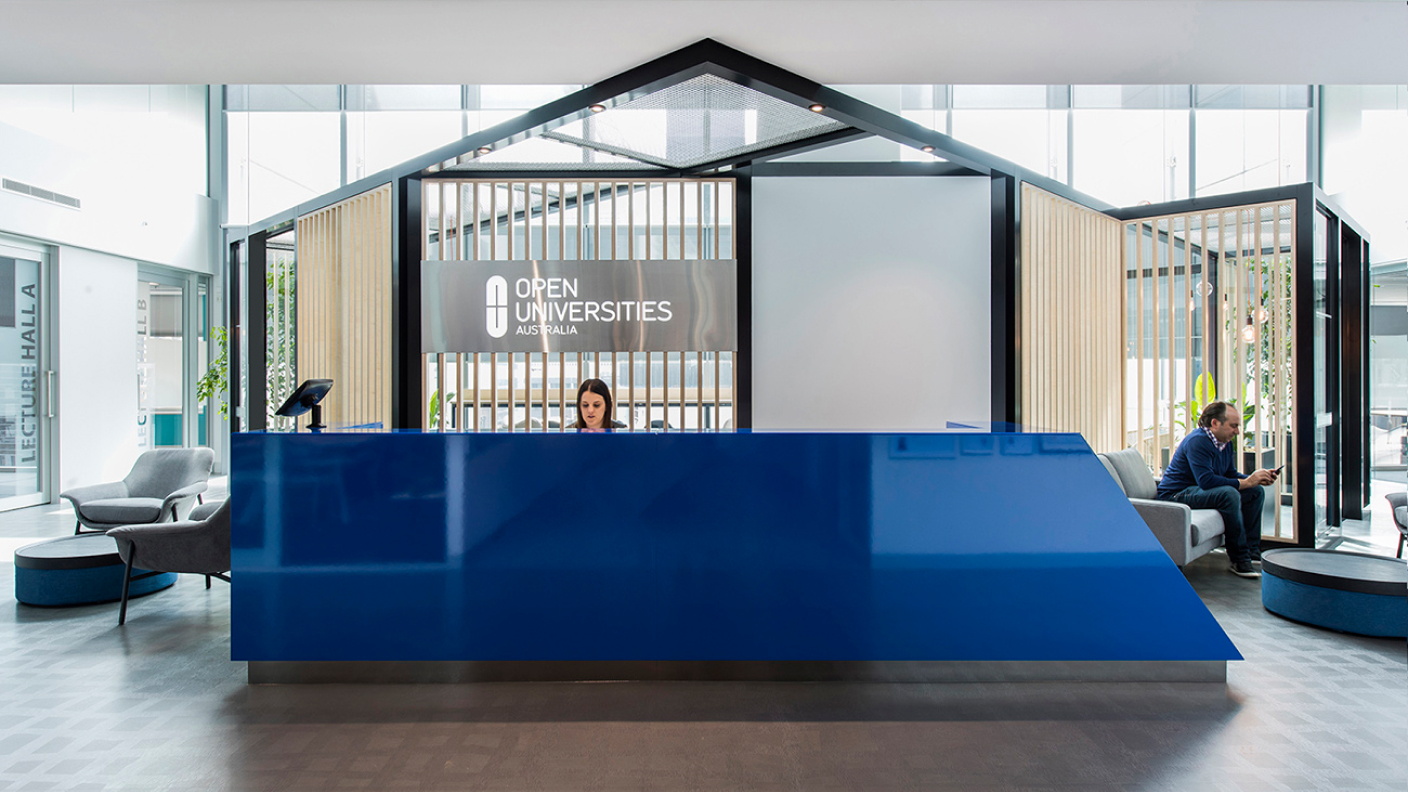 ---
Conversational messaging case study stats
80%
customer satisfaction (CSAT) score, from 60% at launch
250%
ROI from lead gen bot in first 6 weeks of deployment
2.5k
conversations handled by initial bot in first 2 days
2017
OUA's lead gen bot first used conversational messaging
The barriers that exist in a non-automated world
In 2019, Open Universities Australia decided to switch from live chat to conversational messaging. The transition coincided with the rebuilding of its digital platform. The aim was to improve service to the 25,000 students they were dealing with at the time. As a result, the contact centre required all students to create a new password. In a non-AI world, such problems equated to enormous challenges.
---
The benefits of an iterative approach
The approach taken was to prototype, test, learn, and iterate around automated messaging solutions before launching at scale. AI chatbots were used initially to help students create a password on the new website. By deflecting the inbound traffic in this way, LivePerson was able to save student advisors a great deal of time they would otherwise have spent negotiating this menial issue.
The successful deployment of chatbots in this way developed the appetite for more AI-powered customer engagement in the business.
Open Universities Australia was the first LivePerson client in Australia to launch Facebook Messenger and use it as a lead generation tool. Prior to this, Facebook ads would simply link to a form that would funnel details to an outbound team to follow up. The result was not particularly effective in terms of sales or user experience. This was then changed to link to a conversational messaging chatbot that would qualify the lead and deliver prospects seamlessly to a live student advisor who would then close the sale. The outcome was so successful that lead forms were quickly dropped in favour of Conversational AI.
---
Using AI to understand customers better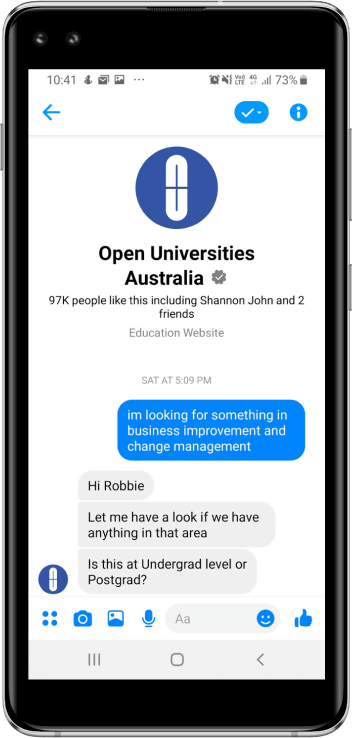 LivePerson helped Open Universities Australia conduct research into which customer conversations should be dealt with by a live agent or a chatbot. Typically, the rule of thumb is that chatbots suit high volume and less complicated interactions. However, the research monitored conversations and sentiment scores as they happened and discovered a great many interactions where chatbots can add value.
The team also analysed various messaging channels to identify the rules that apply to each. Web chats, for example, are more transactional than personal Facebook conversations. As a result, asking too many questions on Facebook deters customers, whereas web chat customers are more forgiving. These sorts of learnings identified the best ways to serve customer relationships and needs in the future.
Open Universities Australia's messaging channels mix
While the future holds many great opportunities to grow the ecosystem of communication alternatives, the current messaging apps includes:
---
Open the case study below to see a timeline reflecting OUA's journey to use the largest messaging platforms for AI-powered two-way conversations
---