Success Story
OUA increases CSAT with higher education chatbots powered by Conversational AI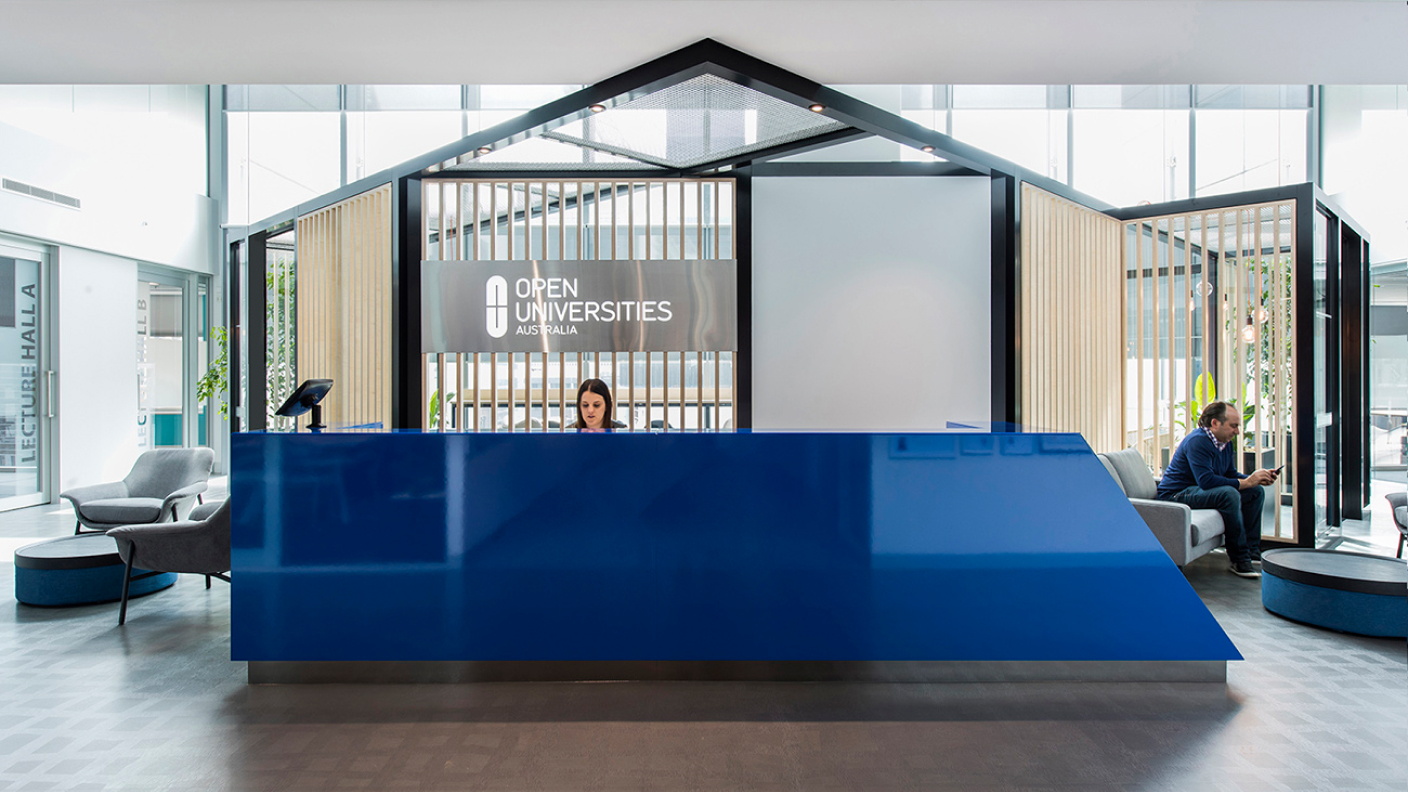 ---
The challenges
Provide around-the-clock chatbot coverage to target international audience and increase revenue
Desire to increase entry points and channels for prospective students to more easily engage with the education aggregator
Long-term goal to enhance automation to match the value of human agents
---
The approach
Open Universities Australia (OUA) partnered with LivePerson to scale automation across channels, providing additional support and meeting customers where they are. In doing so, OUA has been able to improve customer experience and grow sales. Thus far, OUA has deployed five specialized bots with plans to expand across additional access points.
250%
ROI within first 6 weeks of messaging
---
The higher education chatbot strategy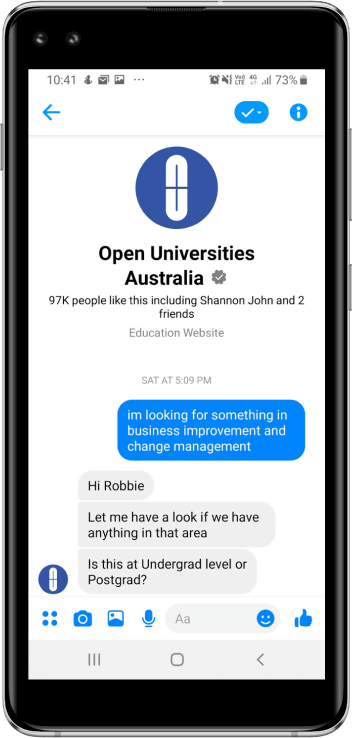 After-hours special
A leader in the online higher education space with 13 university partners, serving 350,000 students, OUA started their path to automation through a partnership with LivePerson in 2016.
To solve their challenges, OUA created a roadmap of automation use cases over the past two years. As part of a key strategic initiative, OUA partnered with LivePerson to launch their first higher education chatbot experience in early 2017, designed to capture after-hours traffic. These developments were successful in engaging with a broader scope of prospective candidates, as well as to enhance the service of the brand's platform.
Building for more
Since the launch of the after-hours bot, OUA scaled automation to include eight unique higher education chatbot use cases across a variety of channels including Facebook Messenger, SMS, and Web Messaging. Each of these has been designed to enhance existing services provided by the organization's human agents, or "student advisors." For example, the second automation that OUA launched was a concierge bot. This experience deflected from IVR into SMS, after which the bot asks users a series of identifying questions and routes users based off of intent. The goal of this experience is to target routine issues with high volumes of traffic, such as login issues and re-enrollment processes. By containing these common topics within Web Messaging, student advisors are free to assist with more complex issues.
Expand channels
As the brand continued to scale automation, OUA worked with LivePerson to consider the best channel for their target audience. In particular, the online education provider's experience on Facebook Messenger caters to prospective students on a conversational channel that they are familiar with. Given subject matter analysis, the team determined that while the use of click-to-message ads on Facebook are best handled by a human agent, an automated experience on Facebook Messenger from the brand's homepage is able to provide helpful information for prospective students.
Given success of each chatbot iteration, OUA has expanded to eight total channels via the Conversational Cloud platform. Beyond external-facing automation, they have engaged with LivePerson technology to automate internal processes, using AI tied into their Salesforce system to generate leads. The team has also continued to optimize existing bots, scaling the number of inquiries that various experiences are able to handle based on intent analysis.
---
Planning for future success
OUA has developed a 12-month automation roadmap with LivePerson. They plan to continue expansion across a variety of additional channels. They aim to direct all mobile traffic through Apple Business Chat, Web Messaging, and SMS. OUA is also planning to release Agent Assist shortly and will be using proactive SMS to start automating conversations regarding degree funding acceptance.
---