Success Story
The sound of success: Conversation intelligence keeps Sweetwater's data safe and actionable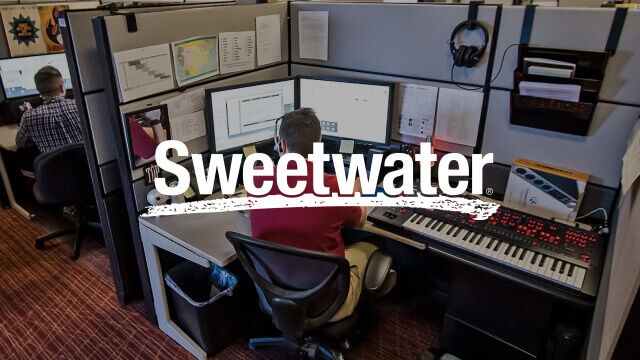 ---
Sweetwater, the largest online musical instruments and pro audio equipment retailer in the United States, needed to maintain PCI compliance in its extensive backlog of call recordings while preserving the valuable data held in these customer conversations. By implementing the LivePerson conversation intelligence software, VoiceBase, Sweetwater not only achieved compliance but also discovered a number of use cases that have improved their call centers' business operations. The company now utilizes the call data for enhancing customer experience, coaching sales engineers, and making data-driven decisions.
---
Striking the right chord: Sweetwater's data challenge
Sweetwater needed a conversation intelligence platform that would help them maintain PCI compliance with their call recordings without losing valuable details from the customer interactions. Their relationship-based sales process relied heavily on sales reps understanding their customers' needs and providing tailored solutions, making customer calls an essential source of information. However, traditional methods of achieving compliance, such as pausing call recordings when credit card data was shared, risked losing significant portions of these valuable conversations.
"Call data is the entire story of Sweetwater, and we were really concerned about losing a chunk of that story by pushing pause on the recording."

~ Jason Johnson, CIO at Sweetwater
---
Orchestrating the perfect solution with LivePerson's conversation intelligence tools
Sweetwater explored various potential solutions for PCI compliance and protecting cardholder data without compromising the valuable data in their call recordings. Their search eventually led them to LivePerson's conversation intelligence software, VoiceBase, that uses natural language processing and AI to post-process and scrub sensitive data from call recordings.
Initially skeptical, Sweetwater decided to give VoiceBase a chance with a proof of concept. To their surprise, it exceeded expectations by not only achieving compliance but also maintaining the high audio quality that Sweetwater desired. As they worked closely with the LivePerson team, Sweetwater discovered more ways in which the conversational intelligence could enhance their sales process and extract insights from their massive call volume data.
"VoiceBase allowed us to maintain the audio quality we wanted while still achieving the true level of compliance we needed to protect the valuable customer data."

~ Jason Johnson, CIO at Sweetwater
When uploading the historical call transcripts, Sweetwater added additional data such as rep tenure, customer demographics, and sentiment analysis of their calls. This rich information helped them better understand and optimize the sales process. Sweetwater also used VoiceBase to monitor permission to contact, ensuring that they adhered to privacy regulations while maintaining a strong connection with their customers.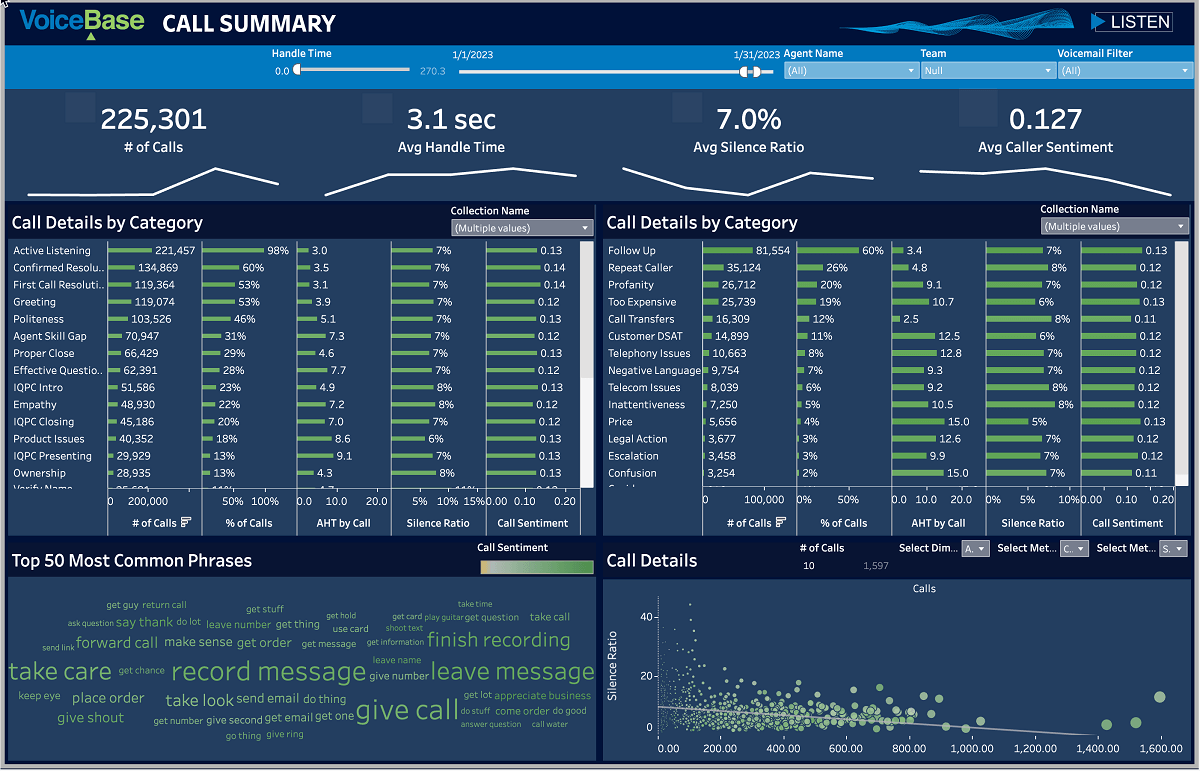 "With VoiceBase, we can mine and understand our call data at scale, enabling us to identify best practices, monitor customer sentiment, and improve our sales engineer performance."

~ Jason Johnson, CIO at Sweetwater
Another benefit of VoiceBase was the accurate identification of voicemails, helping sales engineers avoid taking credit for calls that went directly to voicemail. Furthermore, the conversation intelligence tool allowed Sweetwater to identify common objections during sales conversations, enabling them to train sales engineers on how to address these obstacles quickly and effectively.
---
Hitting the high notes: Enhanced customer experience and informed decision-making
With the LivePerson conversation intelligence software in place, Sweetwater is experiencing several benefits, including:
Improved coaching for sales engineers based on call data and performance metrics.
Increased understanding of customer sentiment and rapport-building with new customers.
Identification of common customer objections, enabling the development of best practices for overcoming these challenges.
Moreover, Sweetwater Sound has successfully achieved PCI compliance without sacrificing valuable data from customer interactions, allowing them to enhance their customer experience and make informed decisions based on data-driven insights.
---
Explore more voice solutions from LivePerson
---