Our people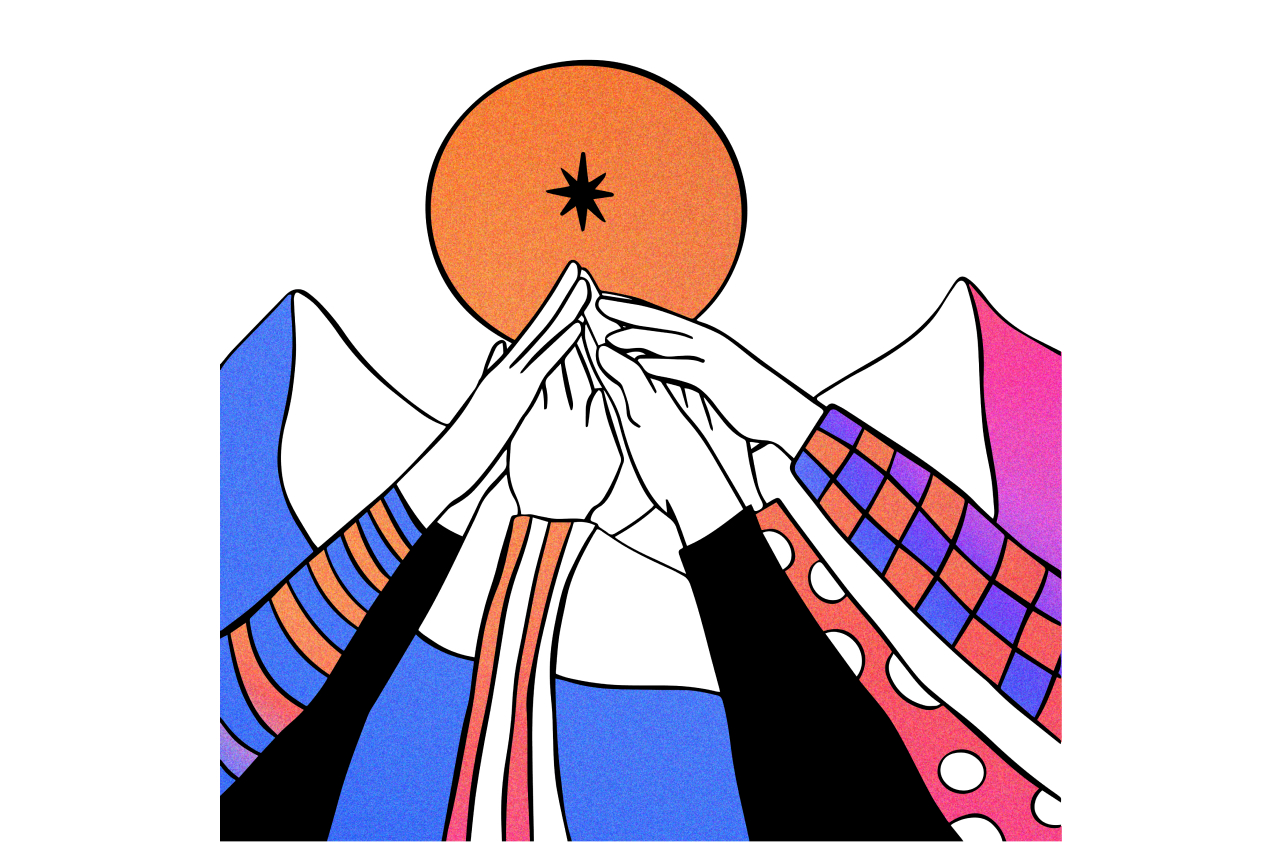 We place a high priority on attracting, recruiting, developing and retaining diverse global talent. As a company, we are focused on benefits and programs that support our employees across the entire employee lifecycle, including recruitment and onboarding, well-being, learning and development.
Recruitment
Our recruiting processes are designed to ensure that we bring on employees who are aligned to our values and culture, and we follow a comprehensive process in order to solicit multiple perspectives and avoid bias. 
In 2020, we scaled and expanded an internal program to train employees to become objective "hiring experts" and to reduce unconscious bias in the hiring process, further advancing our commitment to diversity, equity and inclusion (DE&I). 
We also launched a new virtual onboarding and orientation program for new hires globally, which includes a multi-day immersion into our company, leadership, vision, culture, products and includes team building exercises.
Total Rewards
We offer comprehensive benefits to all employees working 30+ hours per week, including the following: 
Medical, dental, and vision insurance, including physical and mental health services;
401K retirement program with company match;
Employee stock purchase plan;
Paid parental leave and flexible return to work schedule;
Fertility support services and pregnancy consulting services;
Life & disability insurance;
Tuition reimbursement and employee professional development programs;
Employee assistance program;
Financial wellness; and 
Wellness incentives.
We are proud to offer some industry-leading benefits, such as:
As a "remote first" company with over 90% of our workforce choosing to work fully remotely, we all choose where we want to sit down and focus, whether it's at home, in the office, or a hybrid of both.
We partner with Mutual of Omaha to provide an Employee Assistance Program for employees and their families to have face-to-face sessions with a robust network of licensed mental health professionals. 
Employees in the US are given a discretionary PTO package for flexible days off with manager approval. In all other regions, employees are given "Wellness Days" each year that are used for medical appointments so we can help encourage our employees to take care of themselves.
We offer an Employee Stock Purchase Program to all employees who work over 20 hours per week to foster ownership culture.
Training and Development
We encourage employees to engage in personal and professional development and have a robust training program, which is open to all employees, including employees with temporary or short-term contracts.  This program ranges from onboarding training for new hires to formal training sessions on job-specific skills and general workplace skills. 
A program we are especially proud of is our offering of ongoing learnings on conversational AI. In 2020, we launched a four-week seminar style cohort program to ensure LivePerson employees are at the forefront of the latest AI innovation and ways AI is transforming industries and society. The program also features monthly external AI speakers and a monthly podcast series showcasing internal product leaders and AI specialists.
All employees also have harassment and distrimination training, code of conduct training, security and data protection training, as well as conversations with leading experts in areas of personal and professional development.
We also offer employee coaching and mentoring, the ability to participate in conferences and the opportunity of job shadowing.  To further show our commitment to our workforce's ongoing formal personal and professional education, we offer our employees a tuition reimbursement program.
All employees are eligible to participate and go through a developmental review process every six months that includes assessing the employee's performance, as well as helping them develop an individual development plan with goals for further development.
Employee Engagement     
We have an established 7, 30, 60 and 90-day in the job survey process to gauge how things are going with our new hire employees and feedback is used to make improvements for all employees where possible.
Additionally, we conduct an annual employee engagement survey as well as regular pulse surveys to understand perspectives of our employees and develop meaningful and actionable insights to evolve our priorities and improve the employee experience.
Diversity, Equity and Inclusion 
We believe that diverse and inclusive teams drive innovation, creativity and productivity. We are committed to the daily work to foster equity, inclusion and belonging. In the last three years we've worked to create an employee-driven culture that promotes connection and belonging and empowers our people to deliver the most authentically empathetic AI at scale.  
To lead this work, in 2021, we hired a dedicated Global Head of Inclusion Strategy responsible for advancing diversity across our organization. Our diversity work is also supported by an employee-led Diversity Equity and Inclusion Council that was launched in 2020 to bring together employees from different management levels representing business units and regions across our organization.  The Council drives global programs focused on DEI and helps to ensure the diversity of teams and projects within our company.
Our efforts to build an inclusive culture start with recruitment and, in 2021, we:
Began working with two diversity recruiting platforms and diversified our interview panels; 
Recalibrated our job description templates to focus more heavily on inclusivity; and
Invested in a series of recruiting events in the U.S. and EMEA to help us connect underrepresented talent to open positions.
We are equally focused on retaining our talent and committed to maintaining a diverse and inclusive workplace culture that celebrates and supports different perspectives, backgrounds and experiences of all our employees. 
We support independent employee resource groups and, in 2020, launched "Women in Technology" and "Live in Color" groups.
In 2021, we continued our initiatives to foster an inclusive culture for our employees. We:
Launched the "LivePerson Proud" LGBTQ+ employee resource group; 
Had 60 mentor-mentees participating in a diversity mentorship program; 
Sponsored employees to attend diversity tech conferences, such as the Black Tech Conference;
Held company wide celebrations of Black History Month, Hispanic Heritage Month, LGBTQ+ Pride events, and more;
Hosted an annual summit for employees to celebrate women's inspirational leadership journeys, attend courses and network, with approximately 220 employees attending at least one event;
Continued our Women in Technology Annual Summit for the 12th consecutive year, where we invite the LivePerson community to celebrate and discuss challenges facing women globally. The event included over 250 attendees who experienced conversations with keynote speakers, panels and professional development workshops; and 
Continued our Women in Technology Goal Crushing Program ("GCP"). GCP is an accelerated 16-week leadership and development program for emerging women leaders. 
We are committed to equal pay for equal work. As part of this commitment, we run a pay equity analysis when we conduct our annual compensation assessments and approve equity incentives. Where a discrepancy might be identified, there is an internal review process in place to evaluate it and, where appropriate, address it.
We require all employees to complete an annual anti-harassment and non-discrimination training. 
Our priority is to advance representation of women and minority groups in the company, including in leadership and technical positions, as we continue our ongoing efforts to increase hiring of employees from these groups.
The ratio of underrepresented groups among our employees increased by 6% from 2019.
| | | |
| --- | --- | --- |
| | All Employees | Senior Managers |
| Female | 31% | 27% |
| Male | 69% | 73% |
| White | 59% | 82% |
| Asian | 26% | 18% |
| Hispanic or Latino | 8% | 0% |
| Black or African American | 5% | 0% |
| Two or More Races | 2% | 0% |
Note: The information set forth above is based upon voluntary self-reporting by employees located in the United States at the end of fiscal year 2021.  Senior management represents employees at Senior Vice President level and above. The ratios are calculated relative to our US-based employees.