LivePerson demo
Whether it's SMS, in-app, your website, social media platforms like Facebook and Instagram or messaging apps like WhatsApp, customers expect you to meet them where they are. And, for the automotive industry, it's never been more important than now.
With LivePerson, it's possible to be within reach 24/7 and deliver a personalised conversation whenever your customers want to buy, trade-in, ask a question, schedule a test drive or book a service. Even if it's not a real person on the other end, it can feel Curiously Human™. Let us show you how.
Request demo
See what's possible with LivePerson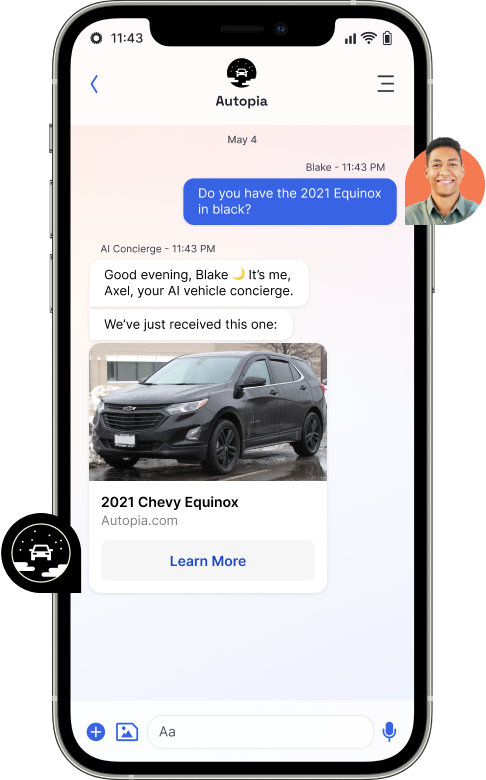 Enhance the car buyer journey
No car was ever bought or sold without a conversation — and today's buyers prefer messaging over all other forms of communication. 
In fact, 88% of consumers do more than half of their car research and shopping online.
With LivePerson, you can deliver timely, impactful, and personalised messages to create a higher quality buying experience, increasing your conversion rates and importantly, customer loyalty.
Request demo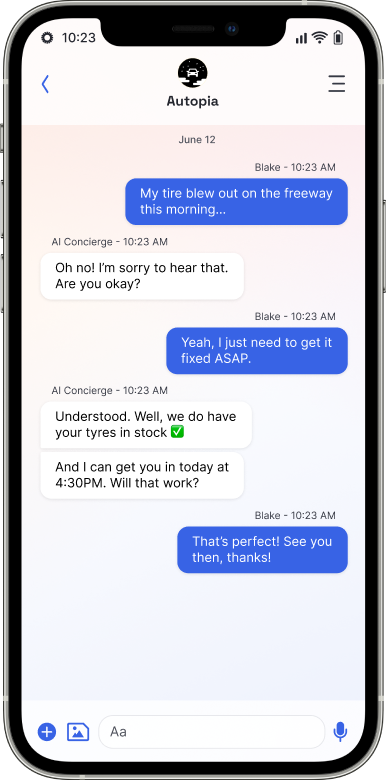 Deliver a superior servicing experience
Running a well-oiled servicing operation is challenging, and every minute wasted with inefficient systems is revenue lost.
Messaging your customers on the same channels they communicate with their family and friends, such as Facebook, Instagram, and WhatsApp, increases responsiveness and conversion rates. In doing so, you're improving service revenue, staff efficiencies and customer loyalty. 
In Deloitte's 2021 Global Automotive Consumer Study, 60% of consumers were receptive to a virtual servicing experience. Get ahead of the curve, improve the servicing experience you deliver now.
Request demo
Why LivePerson
Curiously Human™ AI
Data that counts
Values that matter
Curiously Human™ AI
IQ plus EQ, nice to meet you
We power close to a billion conversational interactions a month, helping organizations drive engagements that feel Curiously Human™, not cold and robotic. Our conversational interactions offer a personalized service at scale, all through the power of AI built with intent-discovery.
Learn more about Curiously Human
Data that counts
Data is the fuel for our AI engine
We are the only AI engine built from the ground up for conversational engagements across ecosystems and we have massive scale. We process over 34 billion API calls per month and can interact with other systems to ingest data from many sources. What's more, our AI is more accurate than competitors with the ability to self-learn and self-heal.
Explore how our data drives immediate outcomes
Values that matter
Dream big. Help others. Pursue expertise. Own it.
Our four values guide our continued, holistic growth as individuals, as teams, and as a global organization with over 1,700 employees through 25 years of building community one intention at a time.
Discover more about our values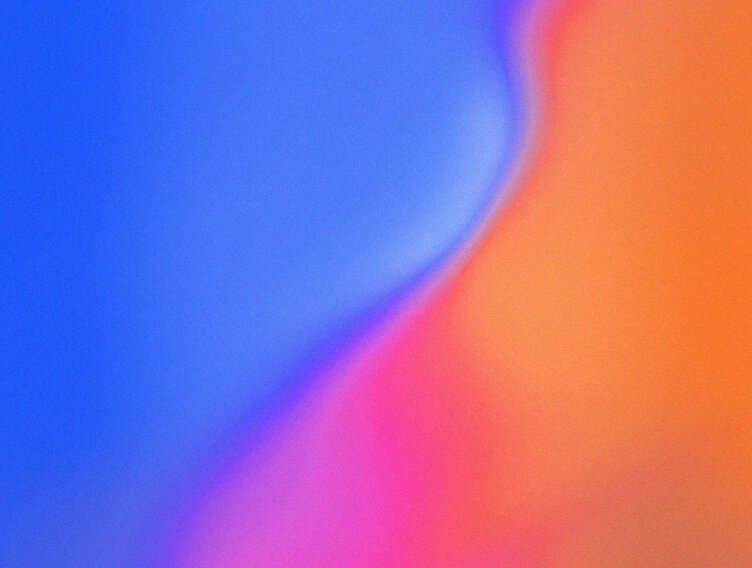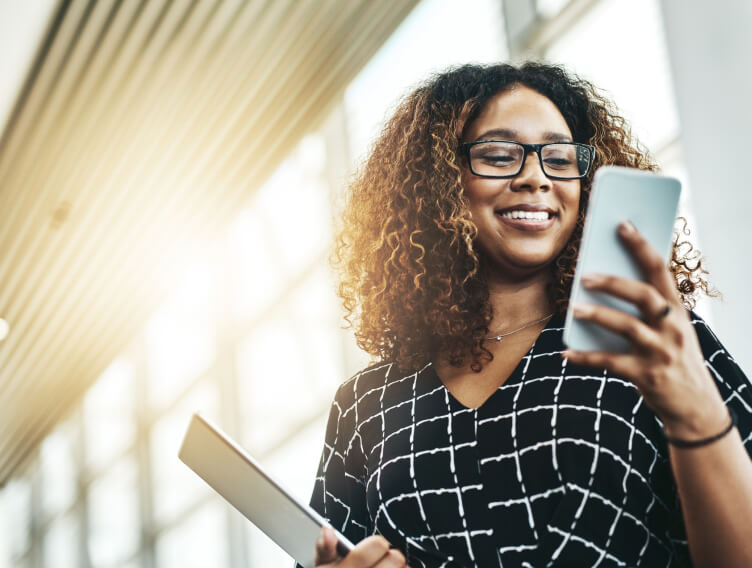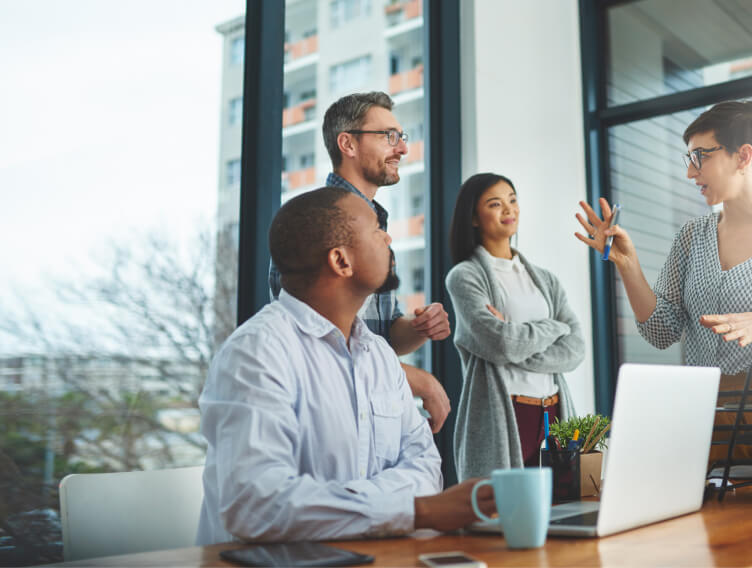 Thank you! One of our experts will contact you shortly.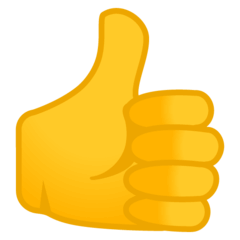 Request a LivePerson demo