Blog
article
What is conversational intelligence: How it matters and who benefits
Conversational intelligence is how we make conversing with artificial intelligence as seamless as possible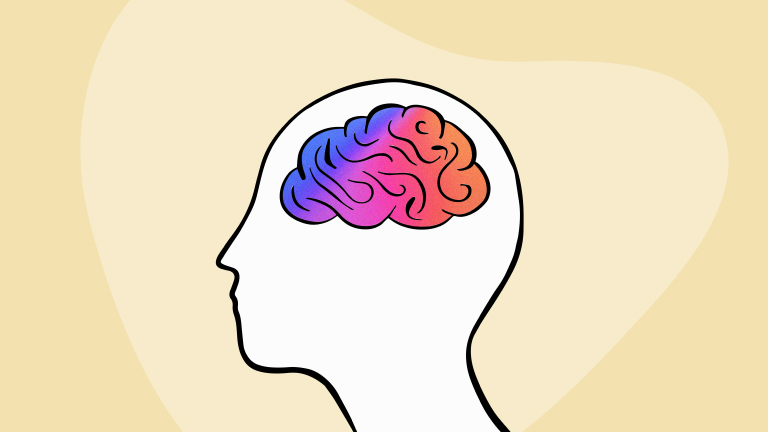 ---
How we define a conversation has changed in the last few decades. 
It's no longer strictly verbal, with email, text, messaging, and social media becoming so prevalent and popular in our personal and business lives. And now, conversation includes interactions with Conversational AI, such as those powered by LivePerson's Conversational Cloud®. 
As we refine those types of customer conversations — a person messaging with a retailer's chatbot, for example — conversational intelligence becomes vital to making those experiences seamless and satisfying. With more digital data, the natural language processing technology behind an AI chatbot can more accurately determine intent, better identify consumer tone, and keep customers happy.
---
So what is conversational intelligence?
Collecting the correct data to support decision-making in a Conversational AI strategy, then applying and executing it, is how we create and improve customer interactions. This data comes in many forms and needs to be used in different ways to give the strategist, designer, and analyst a holistic overview of the customer experience so that it can be shaped and improved. From there, they can use that data to improve their programs and AI's interactions with real people. 
This process — collecting, organizing, and presenting this data — is conversational intelligence. And not only can it help brands identify patterns and improve customer experience, it can also lead to extraordinary results that help a company's reputation and bottom line.
---
Why conversational intelligence is important
Conversational or conversation intelligence shapes the strategy and design of a Conversational AI program. It drives value — financial and user experience — by informing designers in several areas: 
Identify the highest impact opportunities for artificial intelligence to automate flows.
Show customer experience challenges that can be improved via personalization.
Guide creation of agent training and tooling.
Understand what is, and is not, working in machine-learning automation programs.
Benchmark performance against others in the industry.
With this knowledge, brands can:
Reduce costs through agent efficiency and self-service automation.
Increase sales and revenue by giving customers the right information at the right time in their buying process or renewal journey.
Increase lifetime customer value through personalized experiences that keep them coming back.
Improve customer satisfaction (CSAT) and net promoter scores (NPS) by moving from voice to messaging with automation.
Each of these improvements can have a significant impact on a brand's bottom line and customers' experiences. At LivePerson, we've seen several success stories after brands applied conversational intelligence to engage and support customers and agents alike. 
That includes raising CSAT 70% with improved efficiency, increasing sales through intent-driven supply chain decisions, and achieving major spikes in sales conversion rates by 42%. All of these gains stem from using conversational analytics tools to gain knowledge that drives improvement and shapes engagement and automation strategies.
---
Who can benefit from conversational intelligence?
The short answer is simple: any brand. 
Conversation analytics data from consumer experiences — voice and digital — can be a gold mine of information used across many parts of an organization. Opus Research, in their 2021 Conversational Intelligence Intelliview report, emphasizes how conversational intelligence is critical across many parts of an organization.
"CI has taken on first-order importance among Customer Experience, Contact Center, Marketing, Product Management and Digital Transformation professionals, as well as C-Suite execs," the report states. "Solution providers start with call recordings or chat transcripts, subject them to AI-supported analytics, augment them with related metadata for context, and transform them into the foundation for successful customer experiences and improved employee productivity."
---
How teams drive results with conversation intelligence
There are numerous ways conversational intelligence can play a critical role in a company's success, from making contact centers more efficient to saving money.
Using conversational intelligence, brands can improve product messaging and services by better understanding customer profiles, preferences, and how they use a company's products. Let's take a look at use cases across different business functionalities:
Contact Centers: Conversation data creates better visibility into agent performance, common customer questions, and customer issues that are most problematic. Those insights are used to shape agent training, develop the tools agents use, and create the content provided to them and customers.
Marketing: Collecting these insights also helps marketers develop strategies to increase awareness and demand. With a deeper understanding of what customers want, they can be more precisely targeted in marketing materials and campaigns.
Organizational programming: Conversational intelligence also validates the success of transformation programs and establishes strategic roadmaps for further organizational changes. It has an impact internally — human resources, legal, or IT programs — and externally — customer service, sales, lead generation, etc. 
Design teams: Conversation designers and bot builders use the data to better understand the consumer experience, translating into more natural, personal bot dialogue that helps solve consumer problems. Designers can also assess what works (or doesn't) in their automations, leading to quicker responses to customer issues and satisfaction.
Executives: Successful leaders can use conversational intelligence to shape corporate strategy while providing direction that supports the customer needs and desires.
---
Now you know
Conversational intelligence is not just a trendy phrase. It is foundational to a brand's success.  
Customers provide critical knowledge that can be used across an organization to drive significant value if we can capture and analyze these transformational conversations. LivePerson is focused on providing innovative ways to present conversational analytics, enabling brands to make data-driven decisions to gain measurable results. 
---
Read more about conversation intelligence innovations
---