AI Chatbot Toolset
Better conversations start with a better AI chatbot
It's time to stop doing the same thing and expecting different results. Hiring an army of agents just won't cut it, but reaching your consumers is simply a must. Meet your consumers in the most popular messaging channels with an AI chatbot. But not just any bot — an AI-powered LivePerson bot. 
Get a demo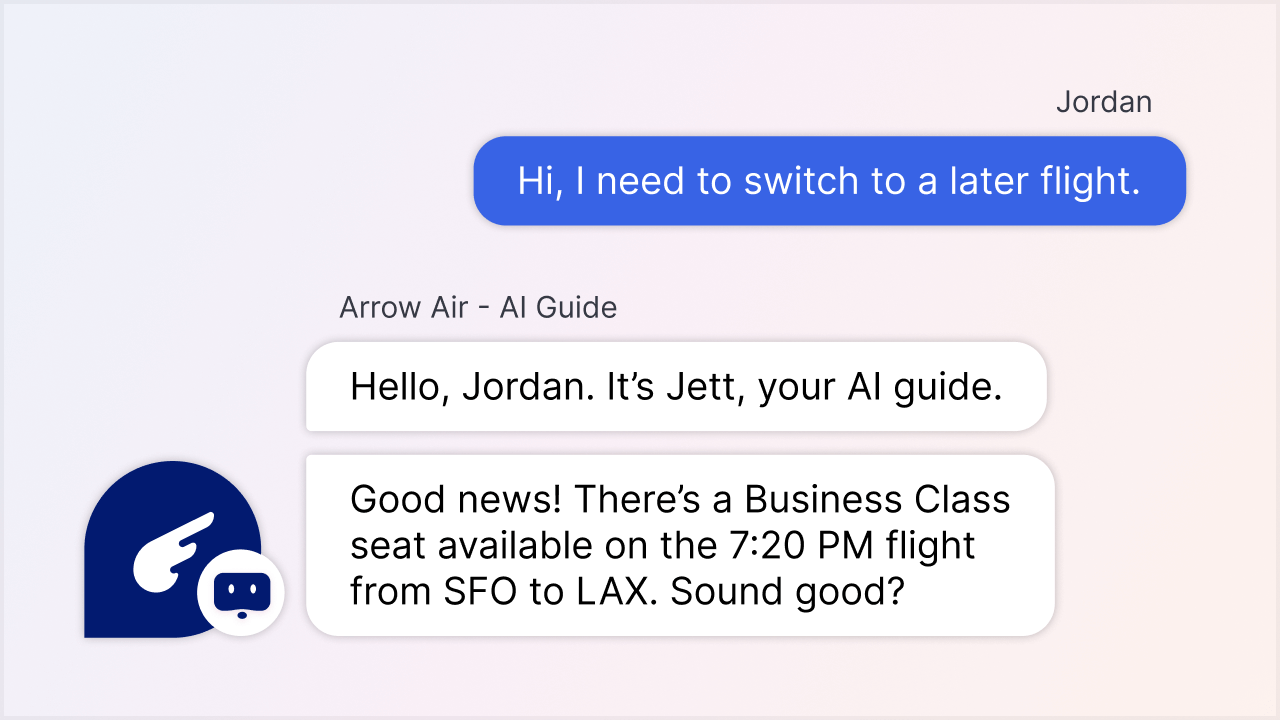 More than just a chatbot
Design, build, manage, and optimize with the power of AI.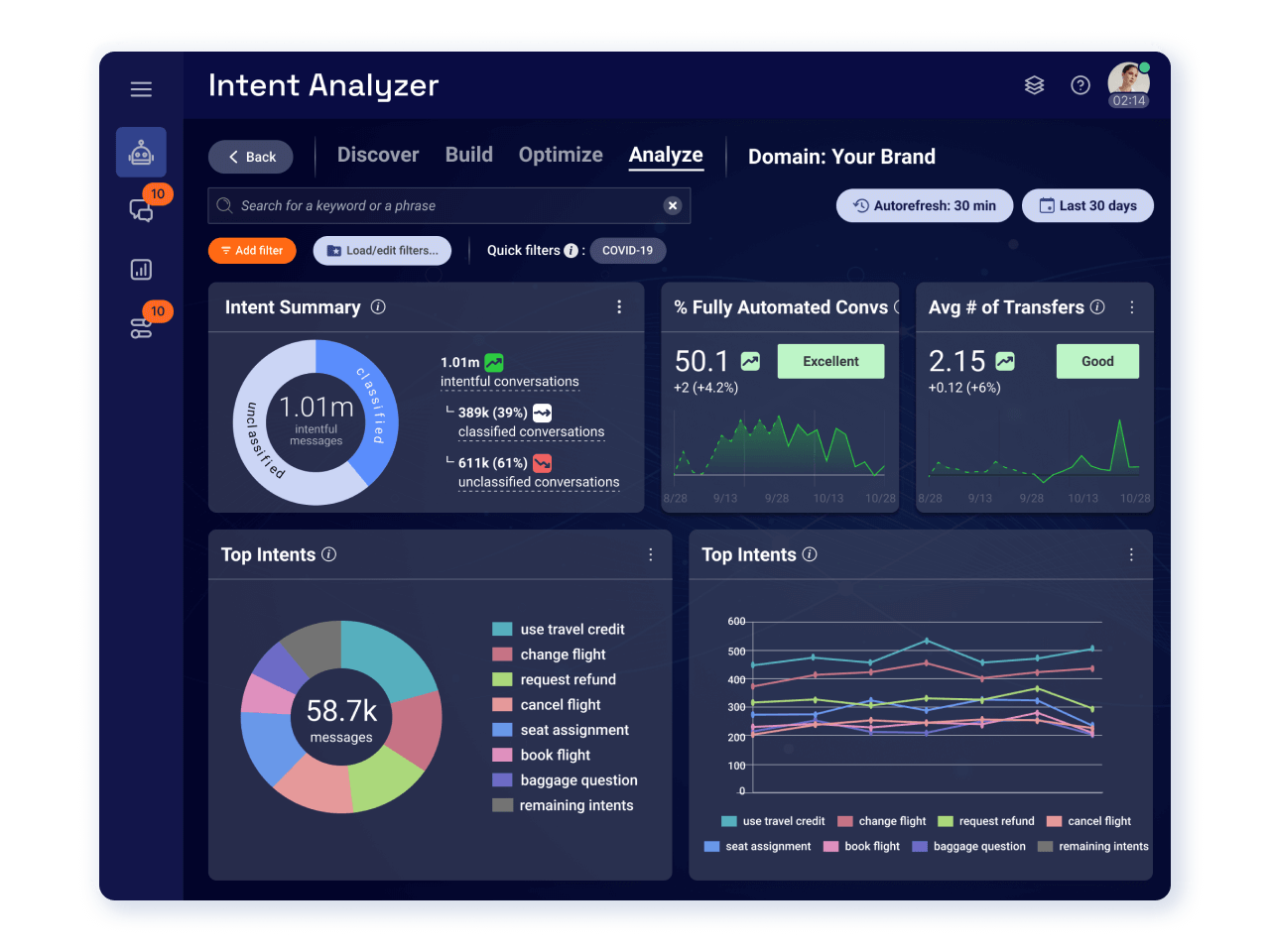 Intent Manager
Understand what consumers really want
Learn what your consumers' true intentions are with Intent Manager. Real-time data updates allow you to turn insights into actions that drive business decisions like where to improve and what intents can be easily automated.
Explore Intent Manager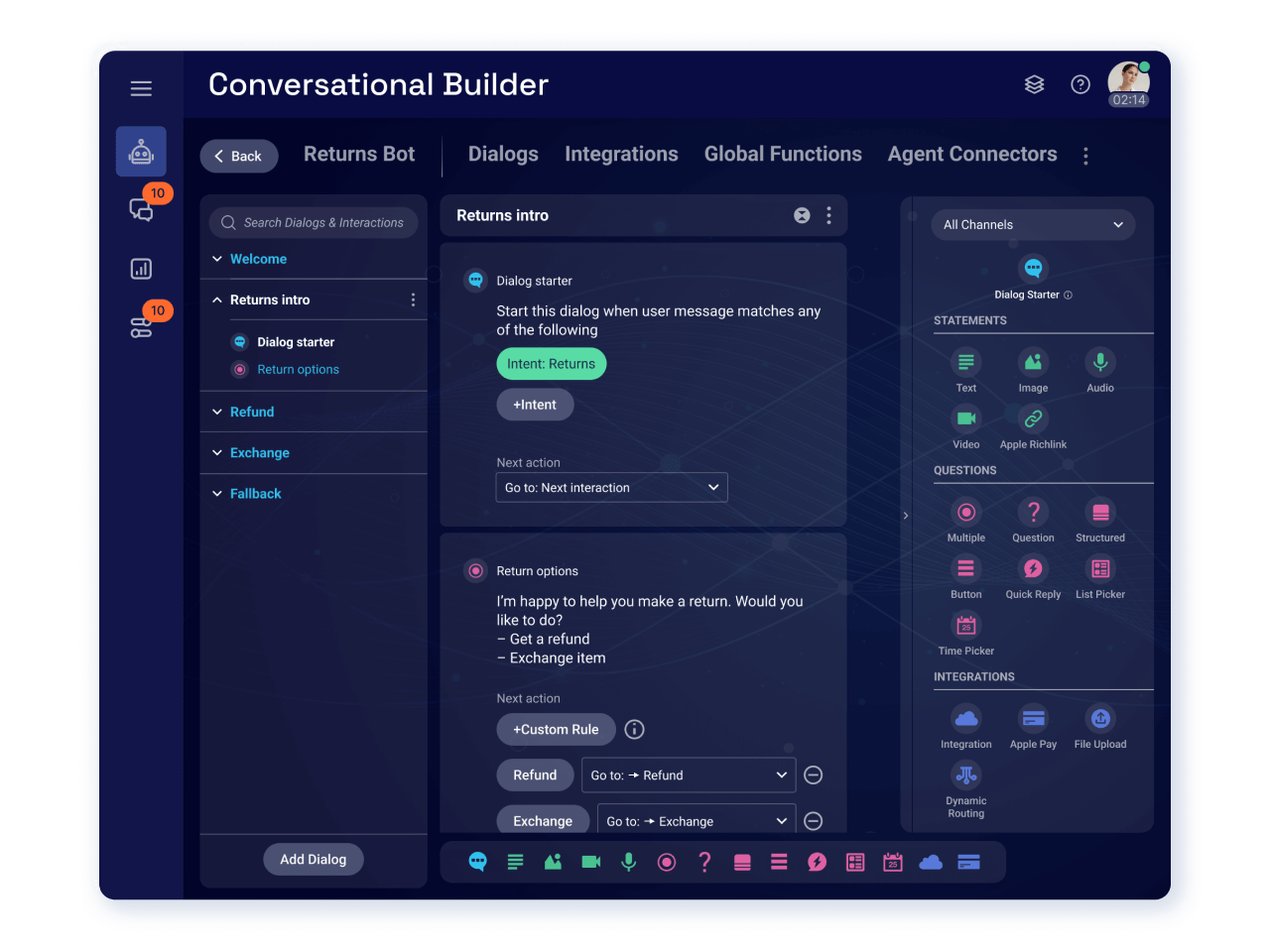 Conversation Builder
Easily build an AI chatbot to automate conversations
Create a customer service powerhouse of human agents and AI-powered chatbots that work together to deliver warm, personalized experiences. Using Conversation Builder®, you can create automated flows with no code needed.
Explore Conversation Builder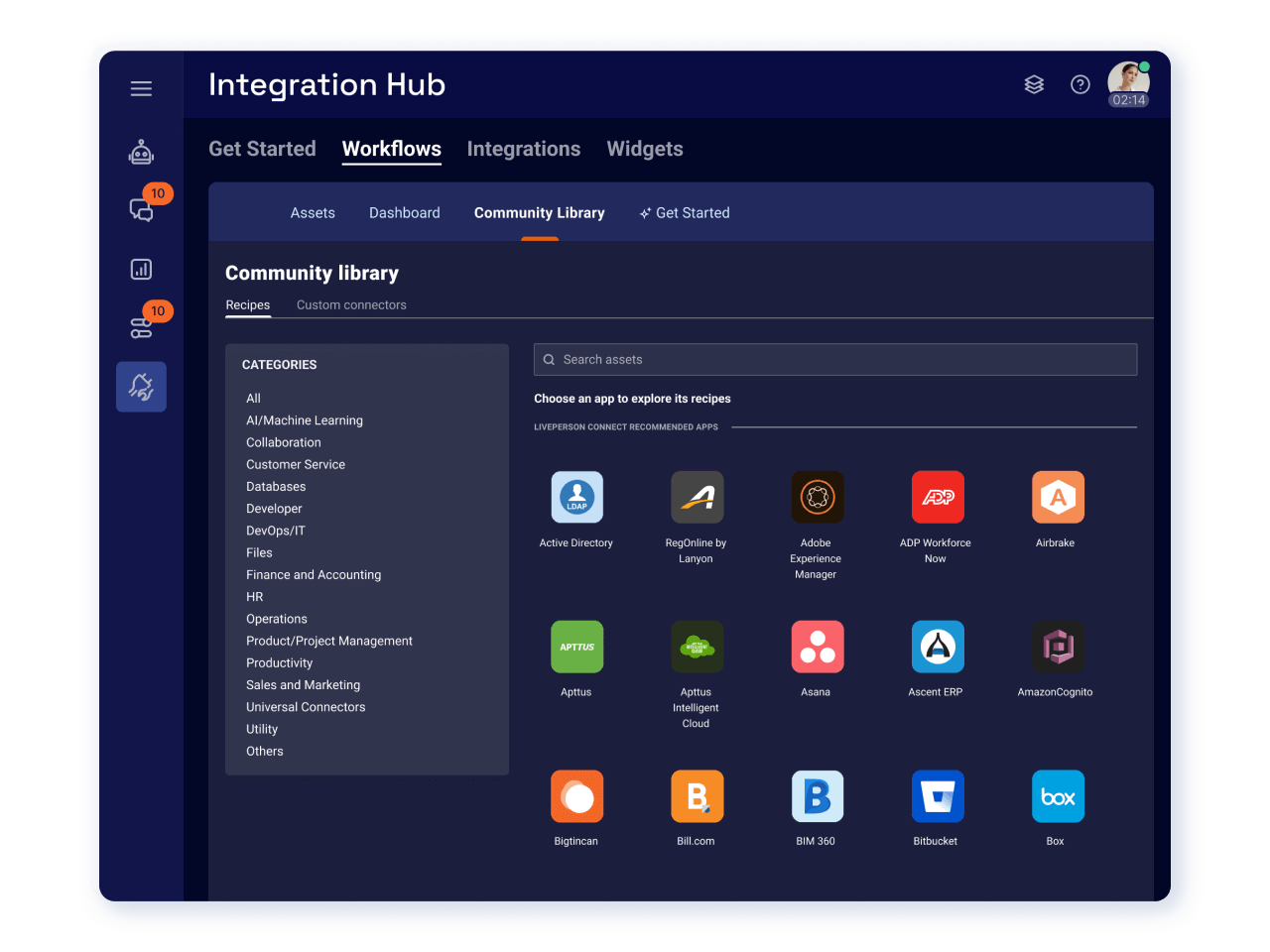 Integrations
Connect systems with a flexible bot management tool
Unify all of your key systems and data in the Conversational Cloud® giving you a 360 degree view of your consumers. Our open platform easily integrates into back-end systems like CRM, scheduling tools, order and inventory management systems, payment platforms, and telephony systems.
Explore integrations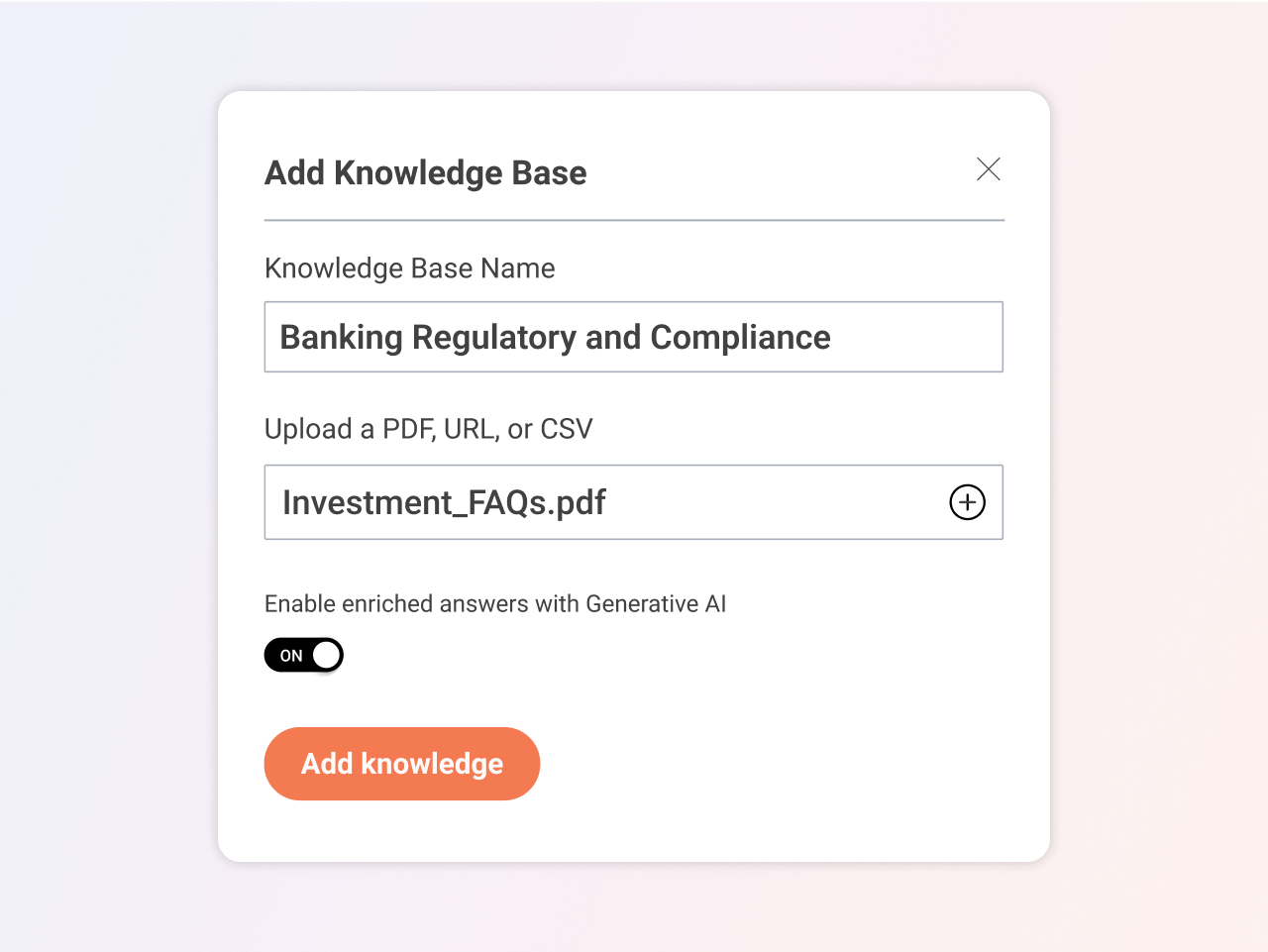 LLM Enhancements
Create next-level chatbot experiences using LLM
Transform your content into captivating conversations in minutes with our innovative Generative AI. Effortlessly convert webpages, PDFs, and FAQs into interactive AI chatbot experiences that showcase your brand's expertise. Say goodbye to static information, embrace dynamic interactions, and captivate your audience.
Explore generative AI capabilities
What AI leaders are saying
"We're skeptical about everything. But automation is one of the key things LivePerson does extremely well. They actually deliver on what every company has on their website. We hit 40% bot containment very quickly in only a few months."
Read their story
"Our agents love the new and exciting career paths open to them. They never thought they'd have the opportunity to build bots, and this stimulating and rewarding work improves satisfaction exponentially. With happier employees, attrition rates decrease, and more time and resources can be invested in upskilling our team."
Read their story
"My job is to help customers get to a point of resolution in the most efficient way possible, while decreasing anxiety and confusion. … We're using Conversational AI and AI chatbot automation to supercharge digital innovation and ease our customer's path to purchase — it is quite an extraordinary thing."
Read their story
AI chatbot FAQs
An AI chatbot is the actual digital system programmed to provide automated responses. Conversational AI refers to the technology behind chatbots, making them more human-like and helpful through natural language processing and machine-learning tools.
With natural language understanding, conversational chatbots can grasp customer context and intent, delivering relevant answers across messaging apps and voice channels. Consumers tend to favor direct questions and answers over tedious website searches. AI chatbots can promptly handle simple inquiries, alleviating queues and freeing up customer service agents. After all, about 53% of respondents in a market-wide consumer study said that waiting too long for replies is the most frustrating part of interacting with businesses. Powered by artificial intelligence, swift chatbot responses save time, boost satisfaction, and empower customer service agents to focus on complex issues.
While AI chatbots don't replace human interactions, they do enable faster responses and scalability, helping support more customer. In contact centers, this efficiency lowers costs and boosts revenue. Pairing chatbots with Conversational AI yields impressive results: up to 50% lower cost per conversation vs. voice, 15% higher first-contact resolution rates, 20% improved average order value, reduced cart abandonment, and 10x higher conversion rates.