In the News
2021 Best-Led Companies: LivePerson recognized for management excellence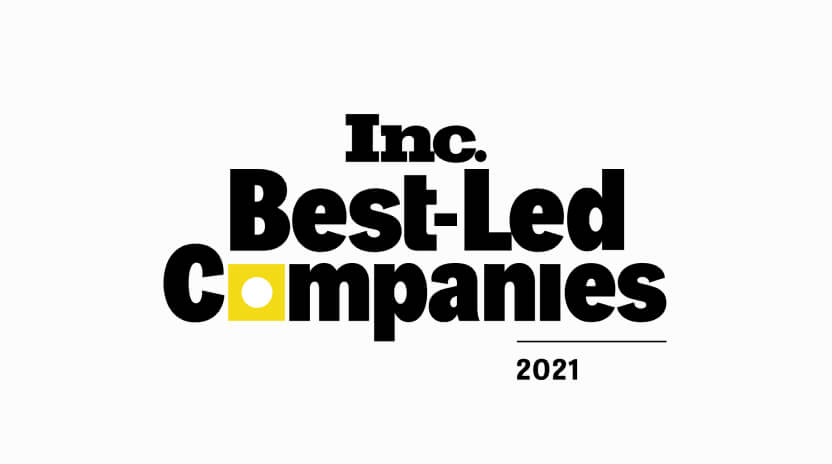 ---
Inc. has developed its first-ever Best-Led Companies list, recognizing 250 "remarkable companies run by remarkable leadership teams" that were selected from a total of 10,000 evaluated firms. LivePerson is proudly ranked within the top 100.
All 250 companies named to the list have a successful track record with leadership teams that spur solid performance, create value, penetrate markets, engage with customers, and more.
---
LivePerson's team of experts was a winning factor
As Rob LoCascio, founder and CEO of LivePerson, said:
"Being named one of Inc.'s Best-Led Companies is a testament to the hard work and dedication of LivePerson's outstanding, quickly growing team of experts. I'm so proud to work with them every day as we bring the power of trusted Conversational AI to brands around the globe."
What "makes" a Best-Led Company
To compile the list, Inc. evaluated private and public U.S.-based companies with 2020 revenue of $50 million – $2 billion or a valuation of $50 million – $10 billion using a proprietary 12-point measure of management excellence generated with input from partners at PitchBook and Shango Labs. Companies were analyzed via an algorithm that identified the best companies according to their leadership teams' accomplishments in four areas: 
Performance and value creation
Market penetration and customer engagement
Talent
Leadership team
---
Be proud of where you work, too
We're honored to be recognized by Inc. for proving our excellence in management. Join our team, and you can be part of the world's next digital evolution, too!
---