Blog
article
The Travel Surge: Why Conversational AI is the surge protection travel and hospitality needs to win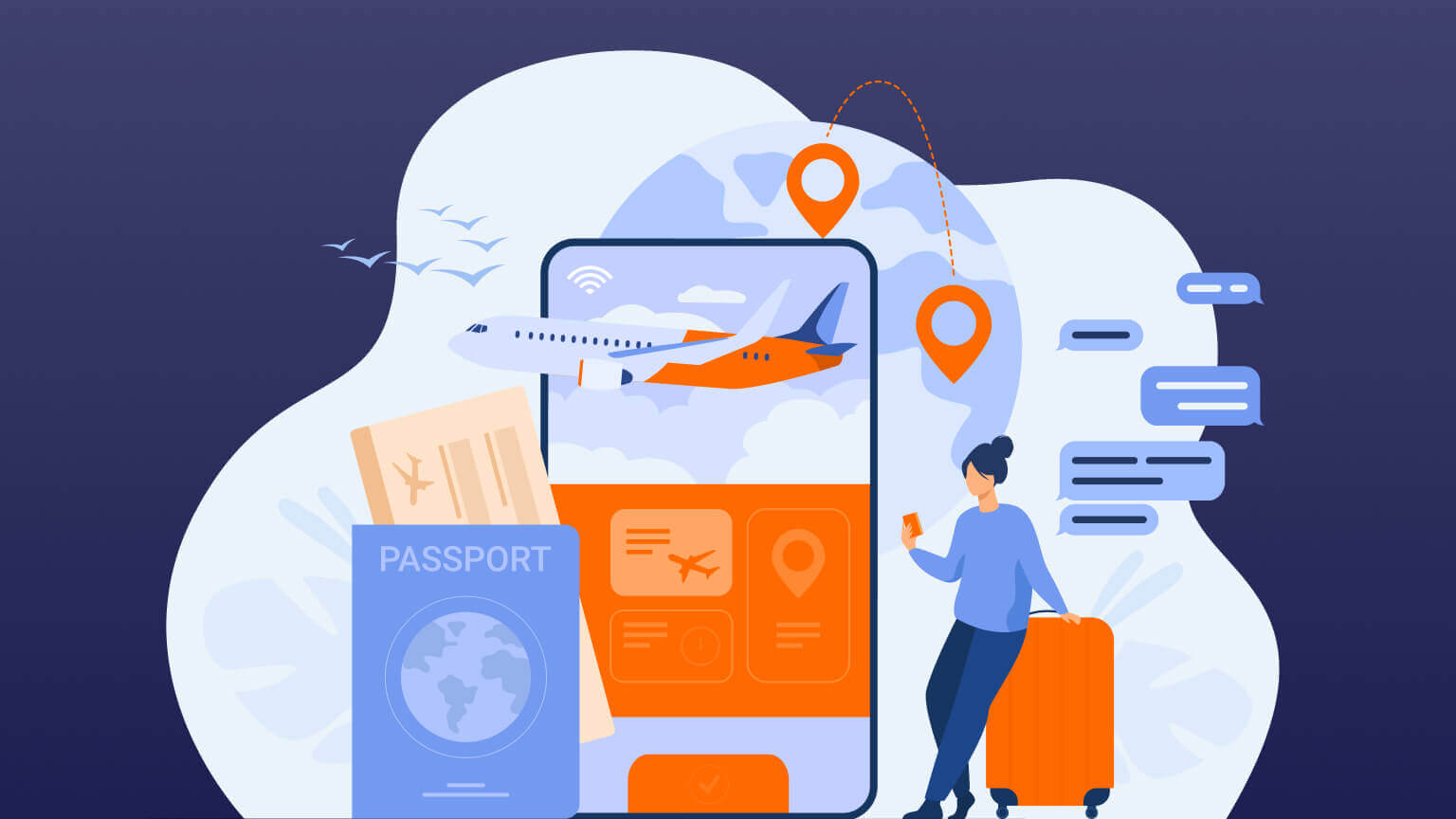 ---
Travel is back, baby! Thanks to vaccinations and more places easing pandemic-related restrictions, 90% of Americans say they plan to travel in 2021, according to Skift. In fact, numbers from the TSA show that 2 million passengers were screened in a single day leading into Memorial Day weekend — a single-day record — and they expect domestic leisure travel to hit more than 100% of what it was pre-COVID. And the surge has not yet reached its peak.
In a recent webinar, we walked through steps the travel industry can take for "surge protection" — how to prepare for the travel surge so your business will benefit, not falter. We found that when it comes to handling high volumes of customers in the travel industry, winning brands…
Plan ahead of the demand, positioning themselves to flex with surges.
Engage with travelers in their channels of choice (like messaging).
Use Conversational AI for a continuous, scalable traveler connection.
Watch the full webinar here or read on for a summary.
---
01: Planning ahead for messaging and chatbots
The travel and hospitality industry relies heavily on customer loyalty. As consumers get back to travel, many are untethered to any particular brand and have a pent-up desire to hit the road (or sky!). There's a huge opportunity here for brands to reclaim and even grow their loyal customer bases, as consumers head out. 
One way to do this? Make it super simple to get information and continuously stay in touch.
Many travel brands have created helpful apps to book trips, keep tabs on loyalty status, store important boarding documents, and get updates on bookings. But when it comes to getting help mid-travel, many brands force customers to call — sometimes with wait times as long as several hours. AI-powered messaging allows you to get information directly to your customers in a channel where they can respond with questions or desired actions in real time. 
Did you know?
Notifications about delays, upgrade offers, the ability to change reservations, and more can all be automated or supported with messaging and voice agents. It's one way that Conversational AI in travel keeps customers close while unlocking scale. 
---
02: More reasons to ditch the callback
It's common to offer a callback in lieu of waiting on hold. But however convenient it may sound, you are still requiring consumers to be available to answer the call — whenever it happens to come in. When you're lugging around bags, hopping in and out of security lines, and getting minute-by-minute updates from travel staff, voice is simply not a practical channel.
Conversational AI and messaging are more conducive to in-the-moment travel updates and support. However, launching this AI-powered communication doesn't mean your customers will know how to find it, so show them! When consumers click to call your company, offer the option to message instead. Voice calls are expensive and inconvenient. By providing this choice, you respect a consumer's time and energy while shifting volume over to a more cost-effective channel. And it comes with another perk: Now you can ask consent to proactively message them with travel updates and offers. 
When you get permission from customers to proactively message them, you can stay connected even when they're at home. You can offer up promotions, upgrades, special deals, and more. The golden rule of proactive messaging? Always add value. Your message might be the thing that inspires them to book their next trip. 
Did you know?
WhatsApp's changes in its terms of service now allow businesses to initiate relevant transactional and promotional text messages with consumers on its platform.
---
03: Conversational AI in travel and hospitality: How to do it right
Automation is a key ingredient to achieving efficiency and scale in order to keep pace with the travel surge. Quick, easy communication throughout the traveler journey will help achieve CSAT objectives, drive revenue, and reduce operational costs. And there are ways to get these results without needing to hire AI experts or overwhelm existing team members. 
Built on the Conversational Cloud®, LivePerson's outcome-based managed service, Contact Center as a Service (CCaaS), delivers accelerated speed to market in AI-powered messaging. We bring the conversational design, automation experts, and a trained pool of agents that can flex with your contact volume. You simply bring the KPIs. This allows brands to focus on their core business, while leveraging our technology and expertise to meet the demands not only for this travel surge, but for ongoing digital transformation.
For example, our CCaaS helped a top North American airline direct 50% of their overall contact volumes through messaging — much of which is shifted from voice — and 40% of that messaging volume is completely contained through automations. Plus, the CCaaS solution, inclusive of voice and messaging agents, has been a big driver of incremental revenue for the brand, contributing $4 million annually just on upsells through these text conversations.
Did you know?
LivePerson's CCaaS solution can be an extension to a brand's operations for surge protection, or a fully outsourced solution.
---
As the world opens back up from the pandemic of 2020, travel and hospitality brands need to be prepared to deliver what consumers expect in order to bring back loyal customers and snatch up new ones: a top-notch customer experience that's convenient, responsive, and personalized. 
---