Blog
article
Conversational AI trends emerge from LivePerson's London Executive Community Event
How wildly different brands can solve challenges with Conversational AI solutions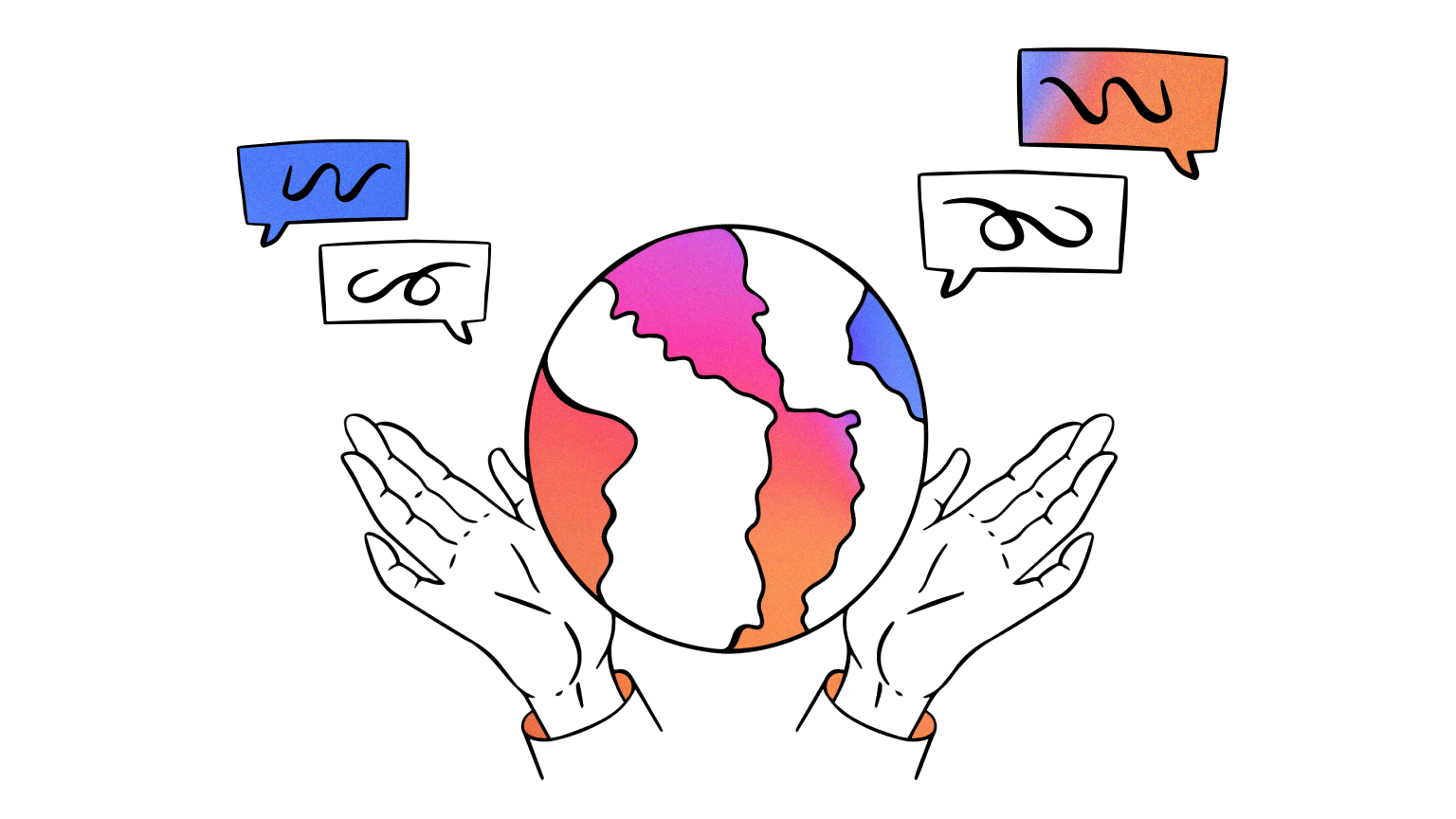 ---
On the coattails of our successful event in New York City, LivePerson is thrilled to have brought its Executive Community events back to London for the first time since autumn of 2019. Throughout the day, several trends emerged as participants absorbed learnings from speakers, engaged in reflective conversations while networking, and were introduced to Conversational AI chatbots as they explored what Curiously Human™ experiences might look like when bringing the possibilities of AI to life in their customer contact centers. 
So, what exactly is LivePerson's Executive Community? It's a gathering of bright minds, brand leaders, and peers at various stages of their conversational journey. Attendees and presenters are typically VP level and above, looking after business units ranging from contact center operations to customer service, IT, sales, and more. Many of these business leaders work with LivePerson already, while some are just beginning to explore the possibilities for Conversational AI solutions. LivePerson holds these closed-door events on regional and global levels, with components such as expert-led masterclasses, mainstage content from leaders sharing the pitfalls and successes of their conversational journey to date, and opportunities to connect with peers over 5-star dining and entertainment experiences.
At our London event, over 80 leaders from 57 brands across retail, financial services, healthcare, utilities, and more gathered in the heart of London's Theater District. Speakers at this event were largely UK-based brands with global reach — such as the UK's largest bank, a luxury retailer with a reputation for classics and an edge for today's runway, a sports betting holding company with a knack for cheeky marketing, and many more. 
Though these leaders are from wildly different industries with different ongoing challenges and regulations, there were a few key Conversational AI trends that rang true across presentations:
---
Artificial intelligence is suited for far more than basic use cases
For many years, there has been a concept that virtual agents (or bots) are best suited for rote, repetitive, basic tasks that take up customer service professionals' time and energy. Applying AI and automation to tasks like data gathering and FAQs, frees up agents for more complex and emotional tasks.
While this still holds true, our speakers challenged the notion that AI chatbots aren't suited for handling complex conversations. 
For example, leaders from a top UK bank shared that their automation philosophy is to find use cases that enhance self-service and agent support, rather than trying to rebuild actions with a bot that are already simple enough on their own, like making a payment. Similarly, the leader from a luxury retailer explained that his bot is an extension of their brand and team — capable of everything from customer service to sales to improving longevity of purchases by engaging customers in proactive messages that encourage maintenance appointments.
---
Brands are embracing automation for agent support
The speakers had all experienced an exciting level of success within the Conversational AI space. Their customers love asynchronous messaging with their favorite brands on the channels they use every day, and their conversational bots are generating substantial business value. With performance indicators such as 40%+ containment rates, 30pt+ increases in NPS, and tens of millions of pounds in incremental revenue, they are hungry for ways to continue their success in both operational efficiency and customer experience with Conversational AI.
Their next frontier? Agent-facing automation, where the AI uses natural language understanding to offer agents suggestions based on the customer's intent. The suggestions are furnished in digestible, on-brand copy and are continually evaluated by the AI and the managing team for effectiveness based on past interactions. Leaders at the event were excited for this technology, with strong hopes of it improving agent efficiency, agent satisfaction, and customer satisfaction.
---
When Conversational AI chatbots are well-designed, customers may actually prefer to engage with them
Furthering the argument that bots are suited for far more than basic inquiries, many speakers explained that their customers are often more comfortable sharing private information with bots than their human agents.
For example, leaders from a sports betting holding company explained that they are required to take measures to ensure that customers can afford the bets they are making. They do so by asking new customers to share income information, and they've found that customers are more willing to share this information with a bot than a human. Similarly, a leader from a top UK telco brand shared that his Conversational AI chatbots are actually outperforming his human agents in terms of CSAT — so much so that he announced a lofty goal of 100% containment by bots in the next few years.
Perhaps the most striking example came from a texting line for people experiencing mental health crises in the UK. Leaders from the organization shared that, in many cases, their contacts are more willing to open up to a bot, perhaps because they feel less judged or vulnerable. It's a sobering, yet encouraging example of people's capacity to engage with and trust artificial intelligence.
---
How to follow more Conversational AI trends
At LivePerson, you'll often hear us talk about a win-win-win when it comes to our product offerings in messaging and Conversational AI — better experiences for customers, higher satisfaction for agents, and stronger business outcomes for brands. For us, these events are their own type of win-win-win. Our attendees get the opportunity to connect with peers and learn about how Conversational AI solutions and messaging could help them meet their goals. Our speakers have the opportunity to share their incredible work and position themselves as leaders in their field. As for us? We get an opportunity to see the impact of the work we are doing at LivePerson and to better understand what matters most to brand leaders and consumers, alike. 
We hope you'll consider joining us for a future LivePerson Executive Community event. If you're interested in attending and would like to be alerted to our next event, reach out to your LivePerson contact or check out our events page.
---
See how others meet consumer demands with our conversational solutions
---