liveperson mESSAGING CHANNEL INTEGRATIONs
WhatsApp Business API integration
The world's best Conversational AI meets the world's most popular messaging app. Hundreds of leading brands trust LivePerson's AI-powered Conversational Cloud® to engage with customers messaging their WhatsApp Business account.

Get a demo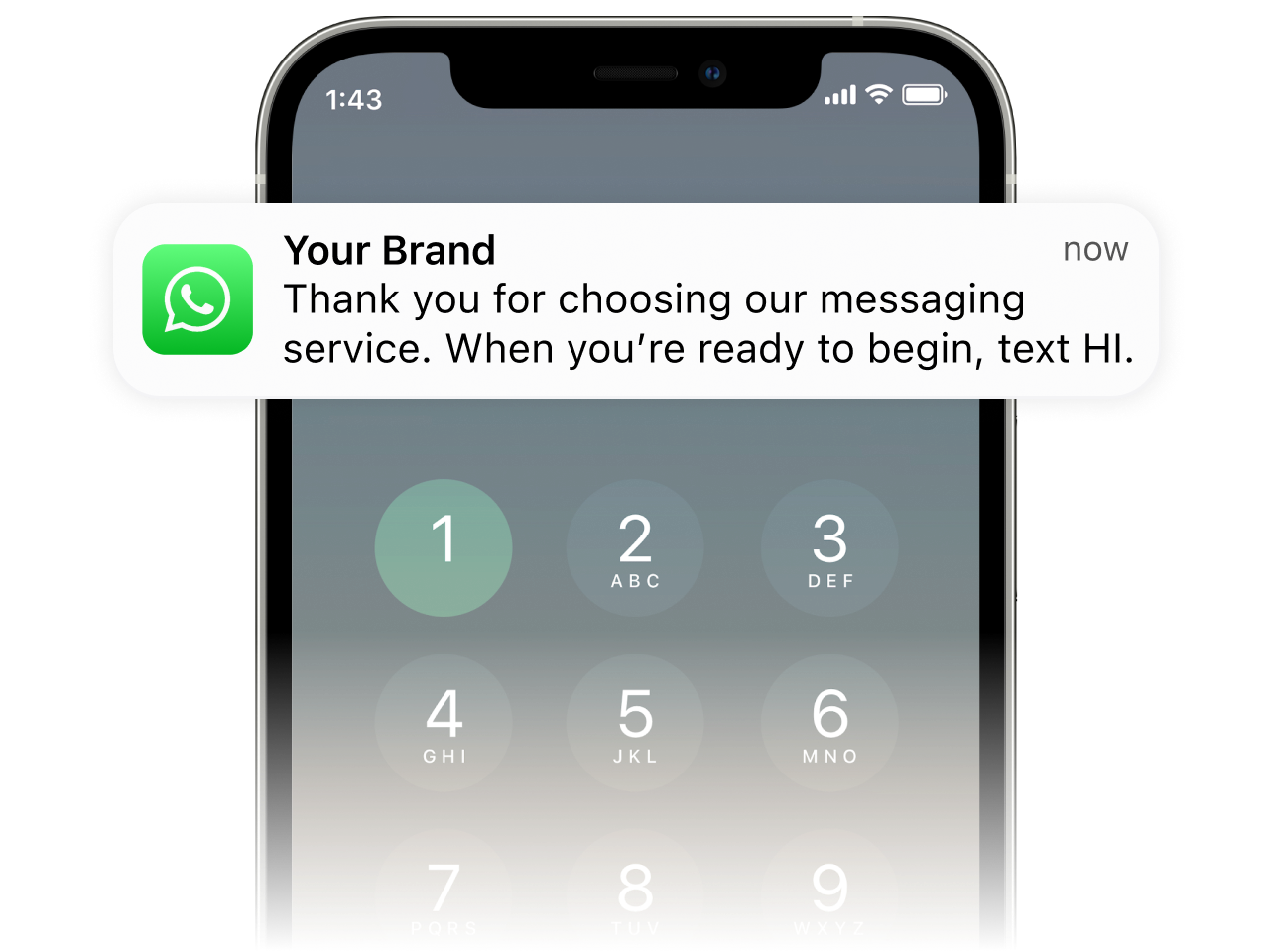 Reduce call volume with WhatsApp for business
Shift nearly 50% of your call volume to this leading messaging app, simply by giving the option to "press 1 to start a WhatsApp conversation." A WhatsApp chatbot can help route these conversations for faster response, and you can easily build these bots, access conversation history, and manage the interactions all from the Conversational Cloud.
Re-engage with promotional messages
Over 75% of shoppers want the option to securely message with a business. Use the Conversational Cloud and our WhatsApp Business API to give them what they want. Build brand loyalty and re-engage with consumers by sending proactive, business-initiated messages about promotions, offers, and campaigns at scale.
Boost customer satisfaction with the ease of sending messages
Make it easy for consumers to ask questions and get support before they make a purchase with a WhatsApp button on product, service, and shopping cart webpages. We can even help you provide proactive shipping or purchase updates, appointment or payment reminders, and more. Boost customer satisfaction and build your opt-in subscriber base for future campaigns.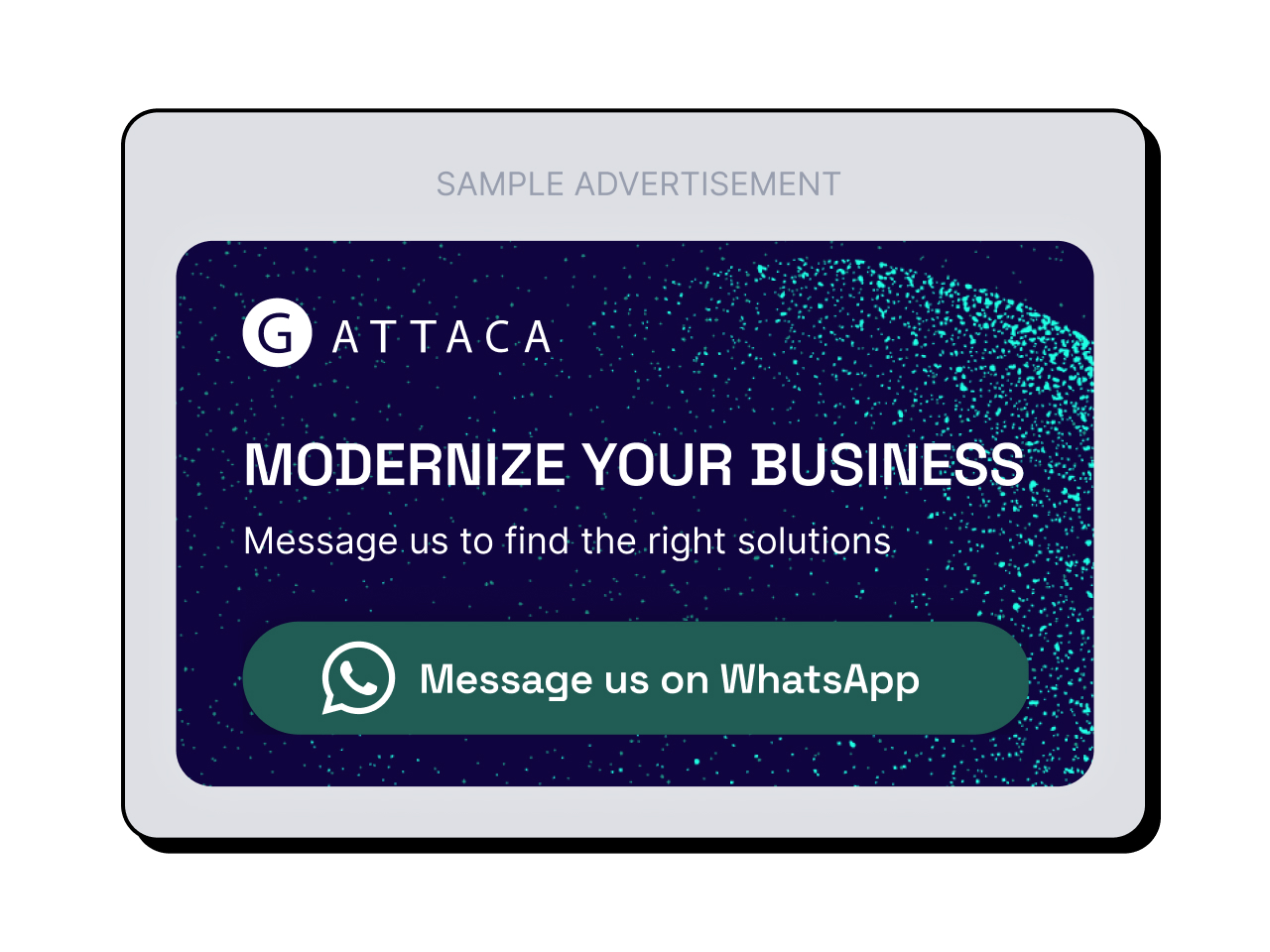 Improve conversion rates with Conversational Ads
Transform low-converting landing pages into Conversational Ads that encourage user-initiated messages on WhatsApp. LivePerson's AI-powered customer engagement tools help your agents create highly personalized experiences that move customers through the sales funnel and increase average order value.
Unlock the full potential of the WhatsApp Business API with LivePerson's award-winning Conversational AI
Get the guide
An expert guide to building your WhatsApp Business messaging strategy
We analyzed millions of anonymized conversations and found that the majority can be automated on WhatsApp with AI-powered chatbots. Learn more about this automation and the Conversational Marketing and Care options available with LivePerson's WhatsApp Business API integration.
Get the guide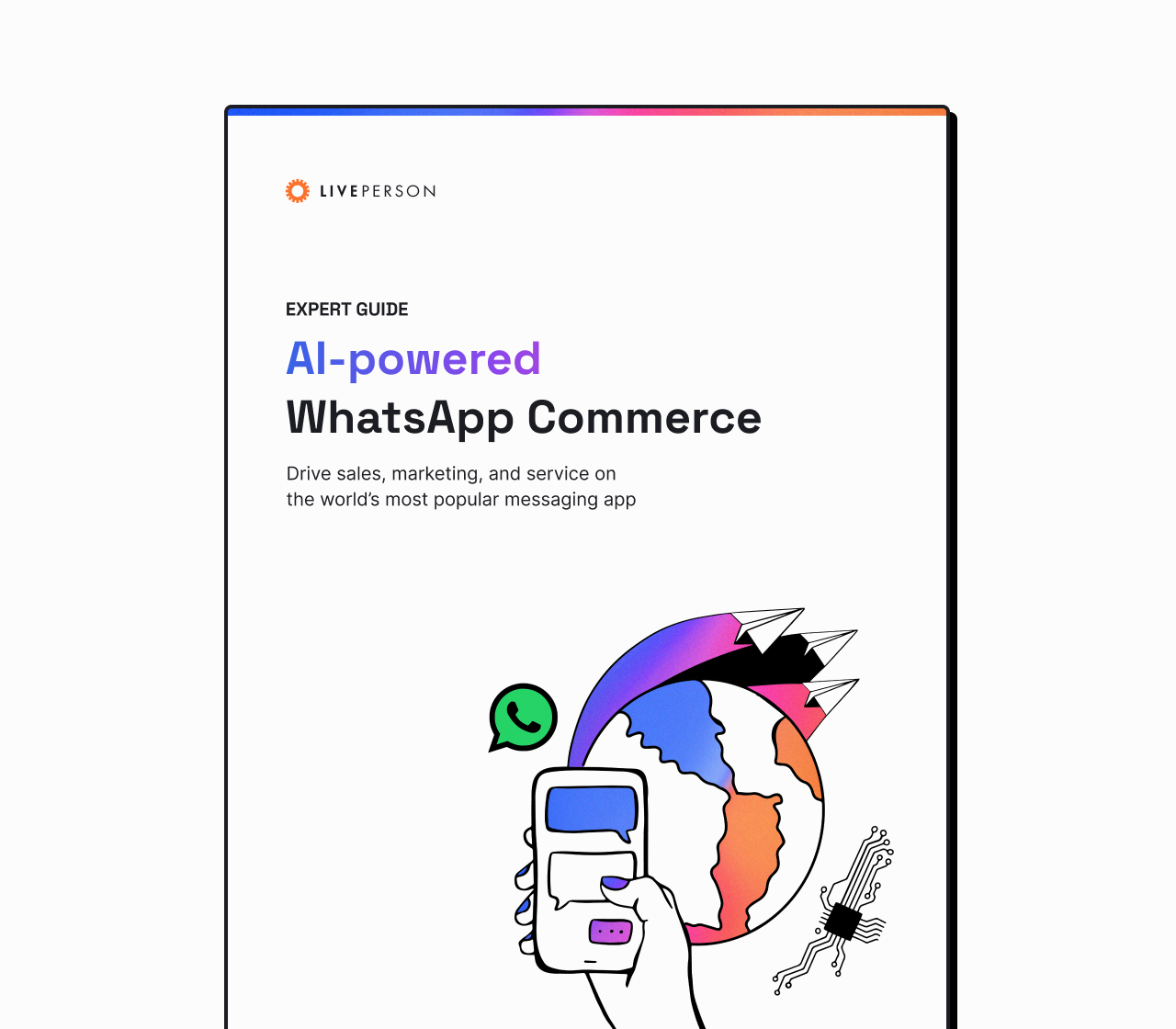 Scale with automation
Automation is essential to scaling a messaging strategy
We will help you understand the most popular consumer intents and how well you're fulfilling them, so you can build AI-powered WhatsApp chatbots that work together with your human experts to generate leads, drive sales, and build loyalty.
Learn more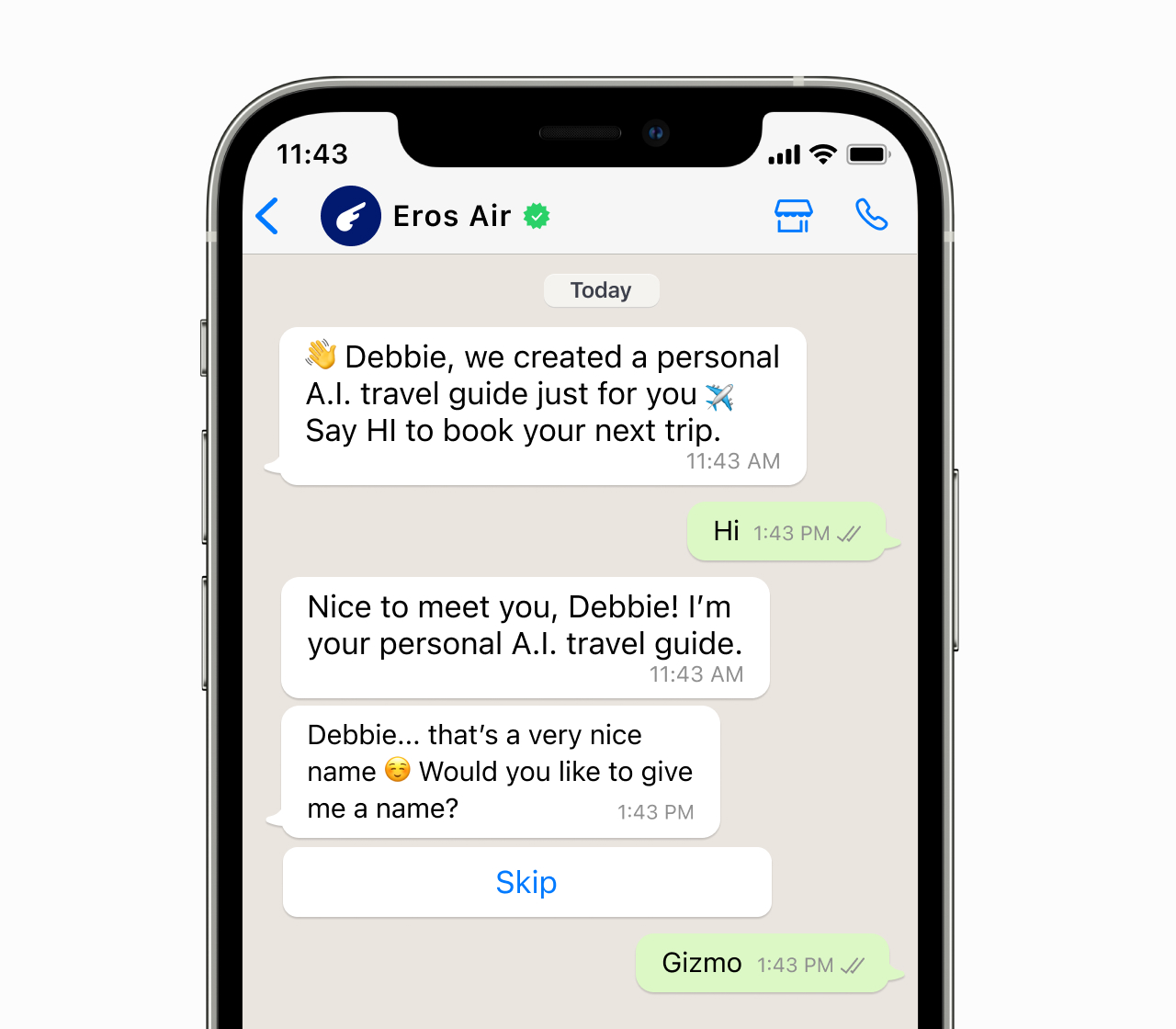 Build bots
Bot building made easy
We believe in Conversational AI that's built in the contact center, not the lab. So we enable non-technical staff to build chatbots that fulfill your consumers' inquiries at scale…and work on channels beyond your WhatsApp message templates. Conversation Builder offers a point-and-click interface with a guided assistant that walks users through the creation of automated conversations.
Learn more