Report
IDC findings highlight LivePerson's unified analytics and communications
Meet your customers where they are and gain crucial insights in the process. This 2022 IDC report shows how voice-based Conversational AI is used to enhance data analysis and efficiency.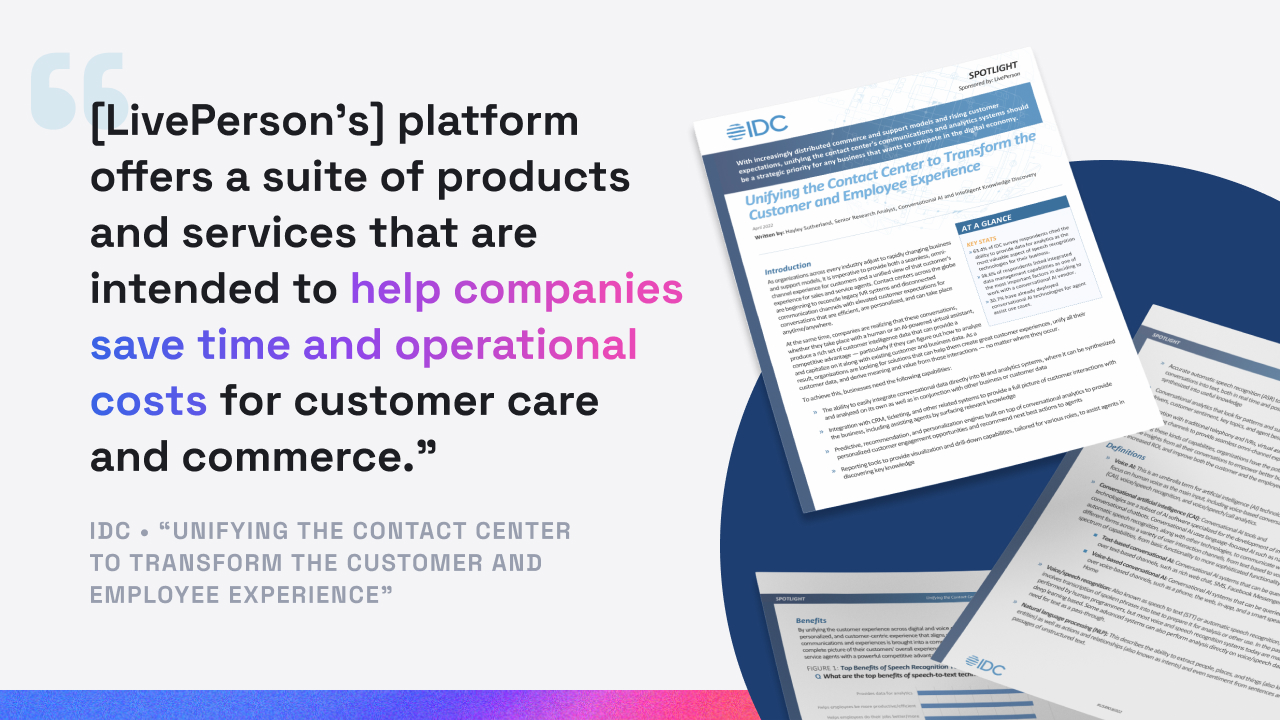 Harness the power of bringing together digital and voice
With the recent acquisition of VoiceBase and Tenfold, LivePerson is transforming what's possible when it comes to cross-channel Conversational AI. From telephony to digital messaging, unified analytics to streamlined operations, see how our integrations help promote a more holistic customer (and contact center) experience.
Use the form above to download the full IDC report.