LivePerson for Insurance
Be there for new and existing policyholders at all times
From auto and home to health and life policies, increase conversions and offer quick access to your services and experts with Conversational AI, messaging, and an insurance chatbot.
Get started with the guide
Request a personalized demo
Trusted by leaders in the insurance industry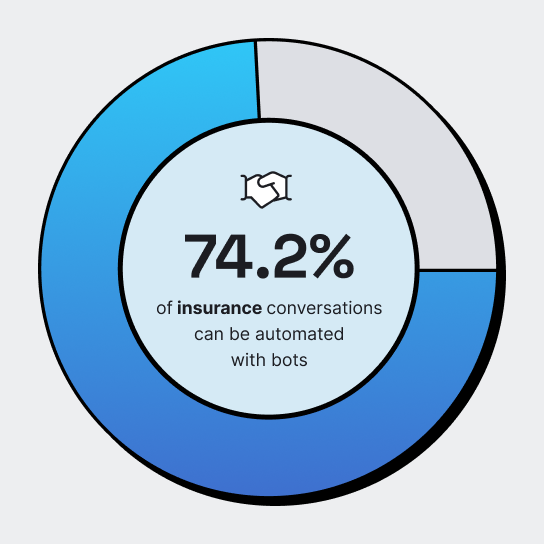 Go beyond the claim and improve the entire customer journey
The ease of filing a claim via text message right after an incident boosts customer satisfaction and is a great selling point. But the digital transformation shouldn't stop there. Investigate Conversational Commerce options to connect with consumers in the channels they prefer, walk them through your policies, answer questions, and even send payment reminders to existing policyholders. 
LivePerson can help you automate many of these interactions with an insurance chatbot that works across the most popular messaging channels without hiring an army of agents.
Learn about automating insurance intents
get the guide
Discover how to automate up to 74.2% of conversations
Rolling out a viable Conversational AI solution can feel like a daunting task. That's why our AI and machine-learning algorithms outlined the 12 most prevalent conversion topics that occur between consumers and insurance providers to help you build a scalable automated program. Download the guide to learn how and where to get started.
What insurance leaders have to say
"We are very proud to be leading the insurance industry by deploying bots for several use cases. From simple automations that respond to button clicks to complex uses of natural language processing, we're continuously improving our customer service and simplifying purchasing."
Read the press release
"Bots are the next step in improving case management by helping to get patients in the hands of the right people, fast. We're thrilled to have LivePerson as a partner to build an unprecedented, personal insurance experience."
Read their story
"I would definitely recommend LivePerson for any company that was looking to increase their digital engagement with their customers because it's definitely helped Bupa and it's definitely helped my team and the consultants that I work with as well."
Read their story
Products that improve insurance connections — and conversions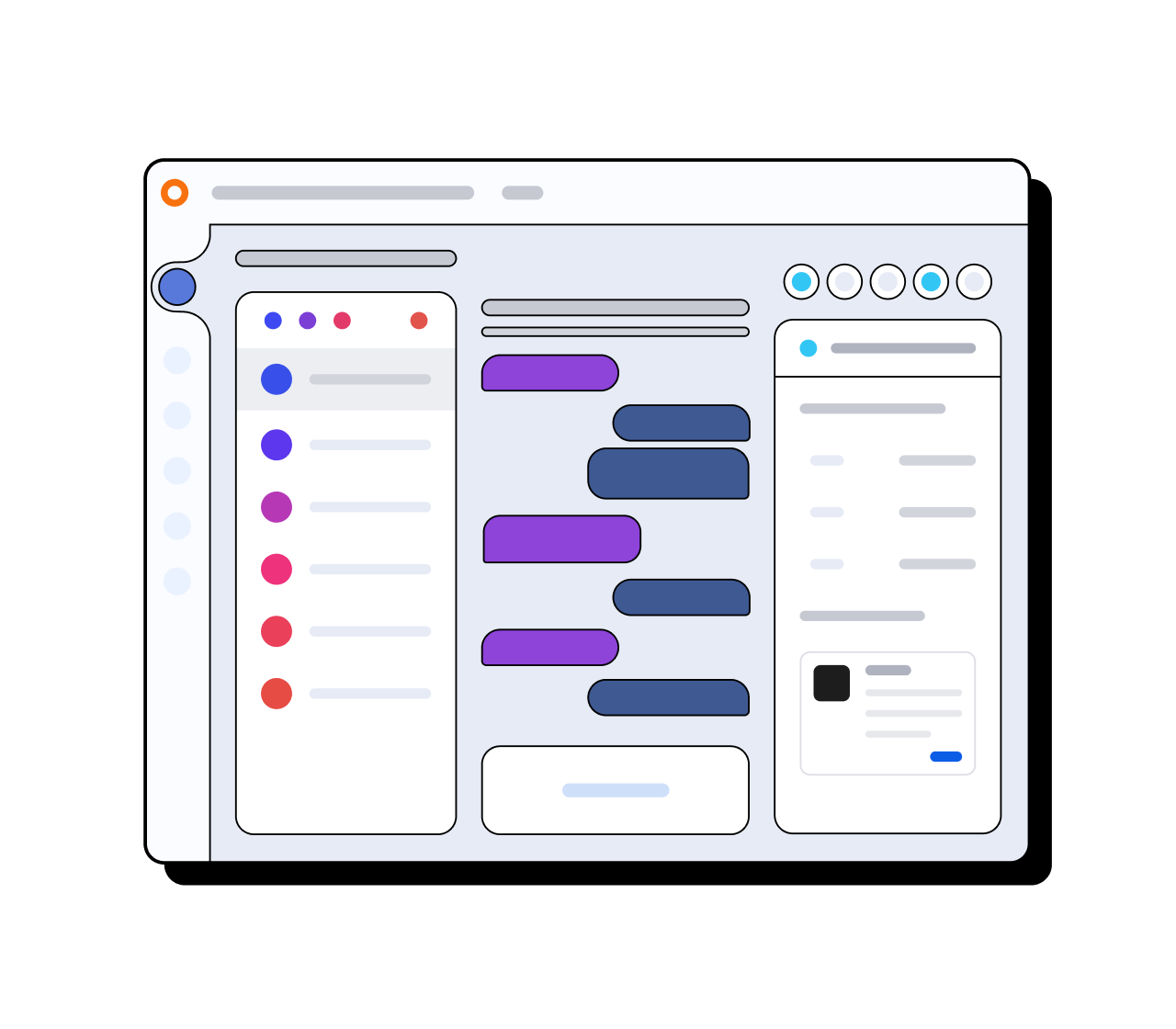 CONVERSATIONAL CLOUD®
An AI platform that identifies consumer intent to drive engagement
Meet and assist policyholders through our customer engagement platform, even build an insurance chatbot, to help deliver truly authentic intent-driven conversations, at scale.
Discover Conversational Cloud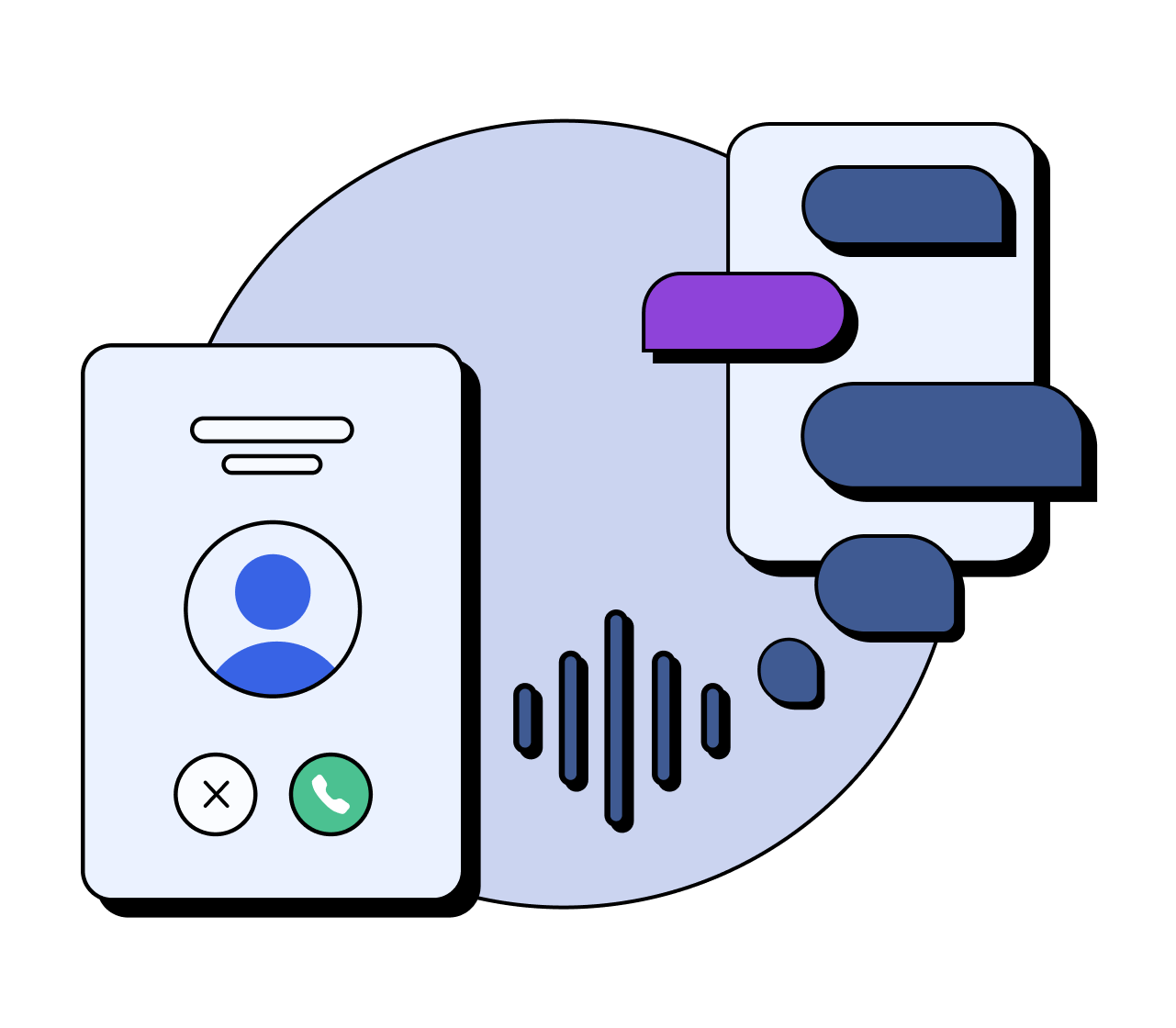 VOICE AI
Modernize your insurance experience with voice and digital
Death to the IVR! Automate experiences across the most costly consumer channel with LLM-powered voice bots to create more natural and efficient interactions.
Learn about Voice AI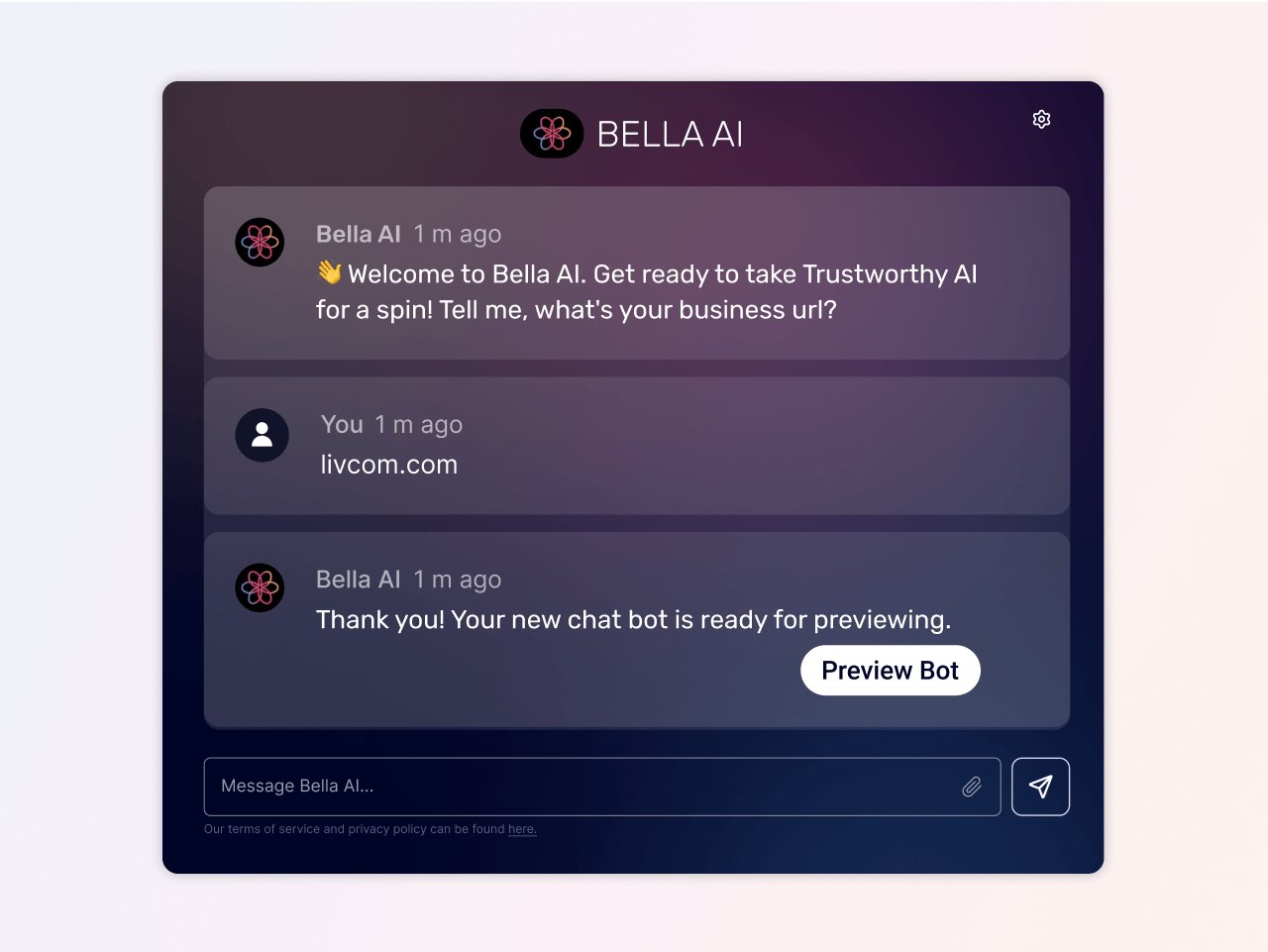 Bella AI
Build a safe, equal AI assistant in seconds
Unlock time to value and lower costs with our new LLM-powered conversational bot-building interface.
See Bella in action
Why LivePerson
Curiously Human™ AI
Data that counts
Values that matter
Curiously Human™ AI
IQ plus EQ, nice to meet you
We power close to a billion conversational interactions a month, helping organizations drive engagements that feel Curiously Human™, not cold and robotic. Our conversational interactions offer a personalized service at scale, all through the power of AI built with intent-discovery.
Learn more about Curiously Human
Data that counts
Data is the fuel for our AI engine
We are the only AI engine built from the ground up for conversational engagements across ecosystems and we have massive scale. We process over 34 billion API calls per month and can interact with other systems to ingest data from many sources. What's more, our AI is more accurate than competitors with the ability to self-learn and self-heal.
Explore how our data drives outcomes
Values that matter
Dream big. Help others. Pursue expertise. Own it.
Our four values guide our continued, holistic growth as individuals, as teams, and as a global organization with over 1,700 employees through 25 years of building community one intention at a time.
Discover more about our values