Blog
article
Business cost-savings ideas: Customer engagement "done right"
How to reduce operating costs in the contact center while growing customer satisfaction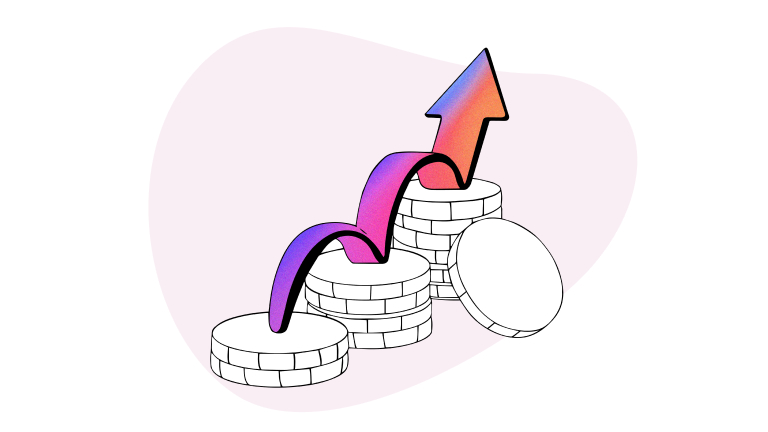 ---
Better efficiency. A spike in conversion rates. Wonderous customer satisfaction. All while reducing business expenses.
Through LivePerson's Conversational Cloud® – a do-it-all customer engagement solution with numerous success stories for various brands – those kinds of results are the expectation. Doubling agent efficiency in comparison to a voice channel, a 20% boost in customer satisfaction, and a 10% conversion rate increase for a sales team program are common spikes when using these customer engagement tools.
But messaging and customer engagement platforms won't deliver those results on their own. Properly managing agents and adhering to LivePerson's best practices are how those numbers – and cost-saving initiatives – grow.
Think of it this way: A high efficiency vehicle doesn't get the desired miles per gallon if the driver constantly has their pedal to the metal and is burning their tires. It requires the right vehicle, the right kind of driver, and careful execution. 
LivePerson's customer engagement solutions should be managed the same way. When done right, they can become integral to your business cost-savings strategy because you can expect to save money while providing excellent customer experiences.
---
Cost-cutting ideas: Improve efficiency with asynchronous messaging
With Conversational Cloud, your team can manage conversations across multiple digital messaging channels, which will increase employee productivity. Messaging agents effectively handle multiple conversations simultaneously, compared to a live voice agent who can only handle a single conversation at a time.
Plus, the use of messaging lets customers respond in the conversation when it's convenient for them (known as asynchronous communication), similar to how they might carry on a text conversation. This reduces frustrating disconnections from voice or chat when the customer is pulled away. In fact, you could even offer IVR deflection to jump from voice to messaging.
Asynchronous messaging has proven to increase first-contact resolutions because the nature of the conversation allows the consumer to go about their business while the agent finds the right answer. This can significantly reduce repeat contacts, which not only means greater customer satisfaction and brand loyalty, but also less staff needed to support customer inquiries, driving a lower cost per contact.
---
Cost-cutting ideas: Reduce expenses with smarter staffing
1. Hire the right people
Operations are 20% configuration and 80% people. Without the right contact center agents in place, it's difficult to build an effective customer engagement strategy or achieve operational efficiency goals. 
Effective and efficient messaging agents tend to have the following skills:
Focus and ability thrive at remote work (if onsite contact centers are still remote)
Effective typing
Good written communication
Ability to multitask (messaging requires agents to handle multiple conversations at once)
And unless the agents use a unified customer engagement solution that gives access to multiple channels in one place, it's also important to dedicate agents to a channel and not expect them to handle others. Following are a few reasons this focus (or unified workspace) is important:
Asynchronous communication requires a specific mindset
Switching between synchronous and asynchronous channels can lower efficiency, especially if they have to switch tools
Agents can focus on a single system, which can provide efficiency gains through dedication and "muscle memory"
Agent KPIs and compensation can be more easily aligned to one form of engagement
For an in-depth discussion on screening processes, interview questions, and sample job descriptions, please see our Messaging Hiring Guidelines.
2. Staff and measure successful customer engagement differently
With asynchronous messaging, brands must shift how they plan and staff to engage customers. Traditional strategies and KPIs don't always fit with new technology and customer engagement advancements.
Average Handle Time (AHT) is the KPI most brands use to forecast and staff for voice and chat channels. However, with asynchronous messaging, a conversation could last hours because the consumer responds on their time. That makes AHT as a metric less relevant, and using it with asynchronous messaging could lead to flawed staffing plans, an increase in inefficiency, and higher costs since businesses could end up overstaffing and lowering productivity.
Instead, brands should use Closed Conversations per Login Hour (CCPLH) as their main staffing KPI. This looks at the desired productivity of the number of conversations handled, resolved, and closed by the agent, regardless of when the consumer responds. Staffing plans based on this metric will give brands increased efficiency and keep them from adding unneeded staff that will lead to cost increases.
3. Balance operating cost reduction and efficiency gains with customer experience
Some brands intentionally overstaff believing it will help customer experiences with faster responses. However, in those situations, live agents can become less engaged in conversations. On the other end, it's critical the agent is not overloaded with volume, as this can delay response time and lead to poor customer satisfaction…especially if not backed by artificial intelligence.  
Lower operational expenses and increased efficiency does not have to negatively impact customer experience. In turn, achieving a better customer experience does not require lower efficiency and higher operating costs. The right balance is about smart staffing and agent know-how. 
Consider these factors when setting productivity expectations:
Agent capabilities: Consider your agents' skill and ability to handle multiple conversations at once.
Conversation difficulty: Technical conversations may require more time and explanation, whereas conversations such as login issues or password resets can be resolved quickly, allowing agents to handle higher volumes.
System limitations: Some backend systems limit each agent's open conversation count, thus limiting the number of total conversations at one time.
Consumers' preferred channels:  A consumer using SMS, Apple Messages for Business, Facebook Messenger, a brand's app, or some other messaging platform doesn't require an immediate response. This allows agents more time to provide a clear resolution.
---
Cost-cutting ideas: Optimize savings with the Conversational Cloud
When a brand has the right agents in place and a smart staffing strategy, it's time to optimize your customer engagement solution. With this move, you can enhance customer experiences and cost reduction. After all, agents need the right customer engagement tools to succeed. LivePerson built the Conversational Cloud for ease of use, with features that help brands achieve efficiency, cost reductions, and CSAT goals to win new and retain existing customers. 
Those features include AI chatbot tools like Intent Analyzer, Conversation Builder, and Bot Analytics. But for now, we will focus on how the Conversational Cloud helps human agents be efficient and effective, helping realize your business cost-savings ideas.
1. Dynamic capacity
Asynchronous messaging – allowing an engaged customer to respond to an agent at their convenience – can mean easy-to-use brand support, which can lead to strong customer satisfaction rates. However, that convenience can sometimes lead to delayed interactions and customer engagement as they might continue a conversation for hours or even days, leaving the agent inactive and, at times, inefficient.
Cue Dynamic Capacity.
Dynamic Capacity is based on three optimization points: conversation queue, agent matching, and agent capacity. Its algorithm automatically adjusts agent capacity based on availability rather than concurrency, giving brands the smartest way to manage staffing and efficiency. By splitting conversations into active and inactive interactions, agents manage concurrent conversations, so as existing customers come in and out of the conversations, agents can do the same.
2. Agent workspace
LivePerson's Conversation Manager, the agent workspace, is a fully equipped, centralized platform with innovative tools and resources, such as predefined content, CRM integrations, and other capabilities. The goal is to help agents effectively manage conversations from different channels, and organize important conversations so they can prioritize their time. 
There are also tools within the agent workspace to help aid in customer interactions. There are web pages, applications, and widgets at an agent's disposal. One example of how this helps expedite calls is an SRM integration that pulls up a customer's record in an active conversation.
3. Conversation Assist
Conversation Assist is a suite of Conversational Cloud features that improves productivity for human agents by feeding them relevant information for faster, more accurate responses. These recommendations come in the form of articles from a company's Knowledge Base or chatbots that can assist with the detected consumer intent. For example, if a consumer asks about changing a password, Conversation Assist can recommend either passing the conversation over to a Password Bot or provide the correct set of instructions. The recommendations are presented to the agent in real time within the customer conversation, reducing the time needed to research.
4. Reporting and analytics
The most common question contact centers ask after implementing asynchronous messaging is, "How should I measure success?"  After all, you don't your business cost-savings ideas to come at the "expense" of performance.
While some KPIs for asynchronous messaging resemble traditional ones, messaging cannot be measured the same way since agents and customers can jump in and out of conversations at any time. So, LivePerson developed a set of proprietary data KPIs that enable brands to monitor and manage customer engagement with messaging in mind.
Along with APIs, Conversational Cloud offers multiple reporting tools that monitor desired outcomes:
Analytics Builder provides ready-made reporting dashboards to help administrators monitor and optimize contact center operations and make data-driven decisions.
The MCS Toolkit helps brands make sense of the the sentiment analysis reflected in LivePerson's Meaningful Conversation Score (MCS). It provides performance analysis at the account level, agent level, conversation level, and message by message. Using a variety of visualizations and data tables, brands can get overviews of day-to-day contact center operations, build coaching sessions for agents, and drill down to specific conversations.
The Platform Manager workspace in Conversation Manager gives contact center managers visibility into performance metrics for human and chatbot agents across all channels in one place.
The Intent Analyzer (and Intent Manager) use LivePerson's industry-leading NLU to detect consumer intent, identify how well those intents are being handled, and take action. Businesses use this tool to build needed automations, tune chatbots, optimize operations, and improve agent training.
Performance Optimizer is a conversational analytics product built on LivePerson's proprietary 4E Framework, helping business executives make decisions around performance and operational data. It provides an automated, AI-powered assessment of a company's conversational operations, along with recommendations.
---
Ready to reduce costs with greater operational efficiency?
If your brand is looking to reduce operating expenses and use more efficient contact channels to save money, while still driving an improved experience throughout the customer lifecycle, LivePerson's Conversational Cloud is the solution.  
The right tool, along with the right agent, has been proven to deliver improved efficiency and effectiveness, which can help cut costs.
---
Accelerate value and achieve business objectives by working with our Success Management and Operations Excellence team to operationalize the full power of the Conversational Cloud
---