Blog
article
How to improve customer service with Conversational AI: Balancing efficiency and experience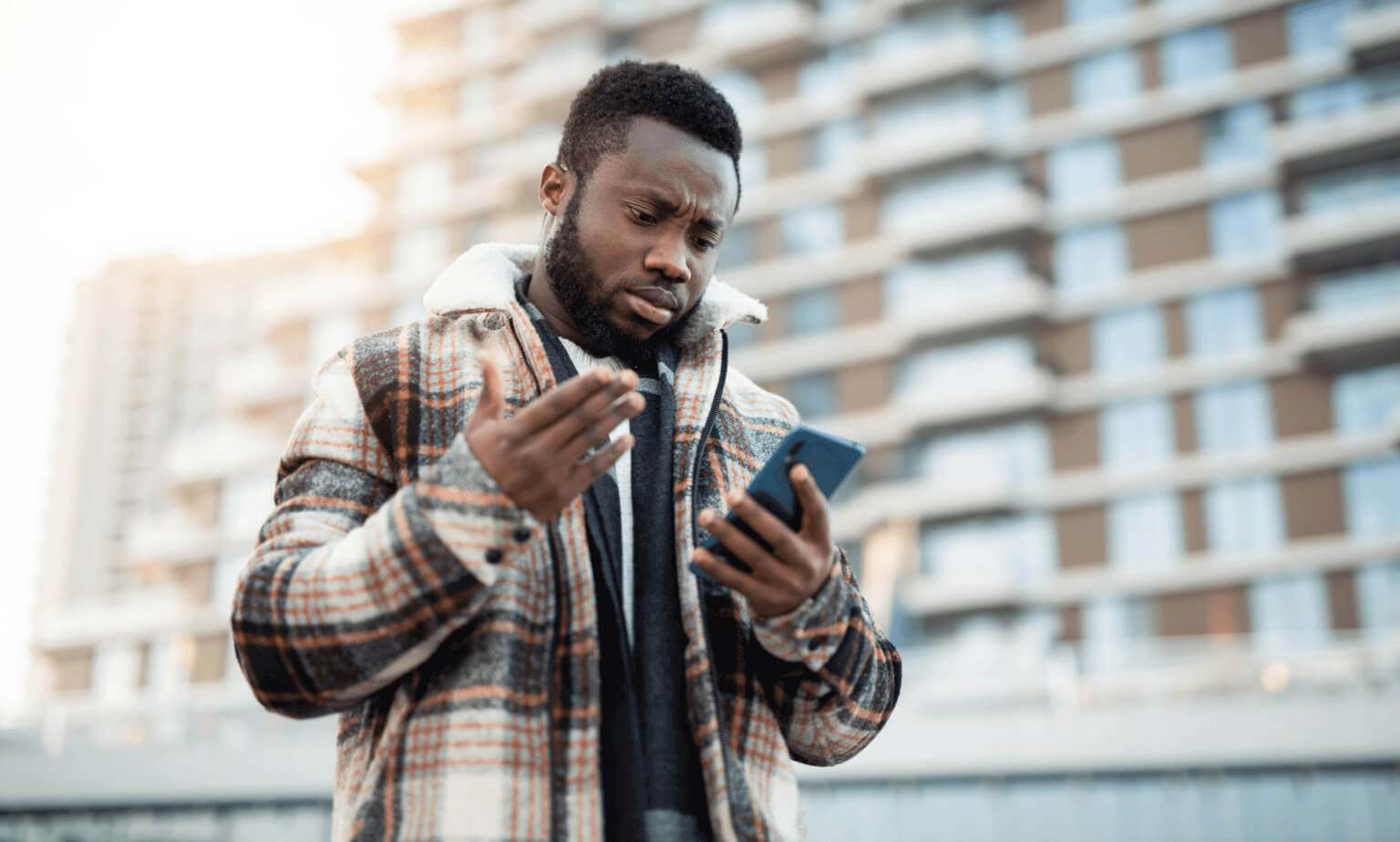 ---
A customer's experience with a brand starts from the moment of discovery, with every interaction and touchpoint from there on influencing their overall perception of the brand. Among the most influential of these touchpoints is customer care. But many contact centers are not built for the modern age. Expensive phone calls still dominate inbound contact volumes while self-serve rates remain below 10% (Gartner). Leaders from IT to customer care find themselves asking tough questions: How do we reduce costs in our contact center? How do we leverage data to scale and improve customer service? How can we create a more agile contact center that doesn't bottleneck IT resources?
An emerging answer: Messaging and Conversational AI. These tools unlock scale, efficiency, and improve both agent and customer experiences. Let's look at some common pain points for leaders and how Conversational AI may be the solution they're looking for.
---
Challenge 1: Turning contact centers into profit centers (instead of cost centers)
‍
Contact centers are a critical component of a top-notch customer experience, but for many brands, traditional contact centers are also cost centers. Between expensive one-to-one communication channels like voice and a large enough pool of agents to have availability as much as 24 hours a day, the numbers add up. Many care or contact center leaders have been tasked with finding ways to cut these costs and create efficiencies. To do this, many have turned to interactive voice response systems (IVRs) to manage customer queues before bringing them to agents. In practice, these IVRs end up frustrating customers (how many times have you yelled "talk to a human" or "customer service" into your phone?).
In this case, we see an attempt at scale and efficiency come at the expense of customer experience.
Instead of relying on voice and IVRs, messaging and Conversational AI leverage channels that consumers use every day to communicate with friends and family. Apple Business Chat, Google Business Messaging, WhatsApp, Facebook Messenger and more, can all become channels of customer communication. Plus, conversations are on customers' time in that they are asynchronous rather than synchronous. This means that unlike with voice or synchronous chat, agents are able to take on more conversations at once. While they wait for one customer's response, they can move on to help another customer. Plus, with digital adoption booming, customers are demanding messaging opportunities from brands.
In fact, 74% say they would be more likely to do business with a brand that allows them to message instead of call.
With these efficiencies in place, care leaders can turn their eye toward turning their contact center into a revenue driver for their business. With a combination of bot and agent support, the opportunities for upsells, additional products, renewals, and other revenue-driving opportunities vastly multiply. Not to mention, 77% of consumers are more likely to make a purchase if they could browse or get answers over messaging.
---
Challenge 2: Scaling without sacrificing experience
As we see with the IVR example, sometimes attempts at creating efficiencies can end up driving a wedge between customers and brands. Many brands will actually create poorer customer experiences in their efforts to serve more customers. Expanding your agents' reach is a great start to scaling your operation in a way that doesn't sacrifice experience. But realistically, even if your agents are taking on 10+ concurrent conversations, you'll need to enlist the help of AI chatbots to really unlock scale and improve customer service. Fully automate FAQs, order status, account support, and other routine inquiries so that your agents are free for more complex queries.
In fact, consumers report that they actually prefer to talk to a bot over a human agent in many cases like finding an account balance (60%).
We aren't talking about your grandma's chatbots — the ones that run in circles and leave customers frustrated. With Conversational AI,  bots are built based on customer intent data. Intents are the reason why customers are reaching out. This can be "I need a new insurance policy," "I got laid off and need to adjust my payment schedule," "I just got engaged and want to look at dresses," and so much more.
Conducting an analysis of your top intents is a great way to kick-start your conversational automation program. Once you understand why customers are reaching out, you can build out automations for those top intents. You can fully contain as much as 31% of inquiries and partially contain 64% of inquiries, thanks to leading handoff capabilities and smart routing between bots and agents — even intra-conversation — allowing agents to satisfy more customers, faster.‍
---
Challenge 3: Limiting IT lift for new tech
Whether you're looking at software solutions to bring in, debating build vs. buy, or trying to leverage your current technology partners to solve for your pain points, you need to consider how much time, effort, and buy-in is required from your IT teams to integrate and manage the solution. Without the right plan in place, you can drastically slow your time-to-value and thwart your team's ability to get the most out of your solution.
Here are a couple of key questions to ask when evaluating a new solution for your contact center and customer experience:
Will this product easily integrate with my existing technology suite like my CRM? Make sure that any new technology you're bringing on has off-the-shelf integrations that benefit your organization. But remember: ease of integration doesn't stop at setup. Look for integrations that will help you get more out of your technology suite through seamless transfer of information, single-pane analytics, and more.
Will this product require ongoing IT support for success? If a technology partner requires IT intervention with every update to a bot or automation flow, it's not creating efficiencies — it's creating bottlenecks! Look for a solution that has low-code, no-developer structures in place to empower customer-facing teams to design, build, and iterate on your customer experience.
Does my team have the resources to make the most of this product? Depending on your goals, you may benefit from a dedicated team to get your new implementation up and running. If you are worried you don't have the resources to get the time-to-value you need, explore technology partners with managed services solutions.
---
Challenge 4: Using data effectively to improve customer service
Intent data is paramount for unlocking scale for your organization, but even more importantly, it is fit for the impending reality of how brands are able to leverage consumer data. Consumers are increasingly concerned about data privacy and security – and particularly with how brands are leveraging their data to influence them. With Google promising the end of third-party identifiers like cookies by 2023, the "cookieless world" will challenge brands to rethink their personalization strategies. First-party data will be king, and consumers will be in charge of whether or not brands gather and use that data. We can expect, however, that they will be willing to share information for experiences they consider valuable, putting the onus on brands to communicate how data will be used and create experiences that back up those promises.
Messaging and Conversational AI are key here because the two-way conversation is inherently consensual, making the verbatim dialogues a rich source of contextual, first-party data. More data means more intents, which means more stand-out customer experiences. We've covered how you can use intents to scale and automate conversations, but the possibilities go far beyond bots. Intent data can impact a whole range of business components. ‍
US bridal retailer, David's Bridal is a great example. Using intent data, David's Bridal…
Identified the need for an order status bot.
Found a gap in the customer experience in which customers seeking exchanges got stuck and frustrated in a returns flow.
Updated their supply chain based on findings that COVID-19 brides were seeking short dresses. ‍
---
Final thoughts
Conversational AI and messaging are an emerging answer to many of the pressing questions facing leaders today. It helps brands to connect with millions of customers as they would with one — without driving up costs. It brings efficiency, scale, and higher agent and customer satisfaction. Because it thrives on consensual, first-party data, it is fit for the future of brand-customer connection. ‍
The best part? Transformation doesn't have to be cumbersome with the right technology partner. Find a partner that is purpose-built to get the most out of your larger technology suite, empowers your frontline to iterate, and has support solutions in place to catapult your time-to-value in the right direction.
---
Let's talk through what a Conversational Care solution could look like for you. Chat with us now, or set up a time below!
---